"Nooch" (a.k.a. Nutritional Yeast) Popcorn is super-easy to make on the stovetop, it's naturally both vegan and gluten-free, and it's always a crowd fave!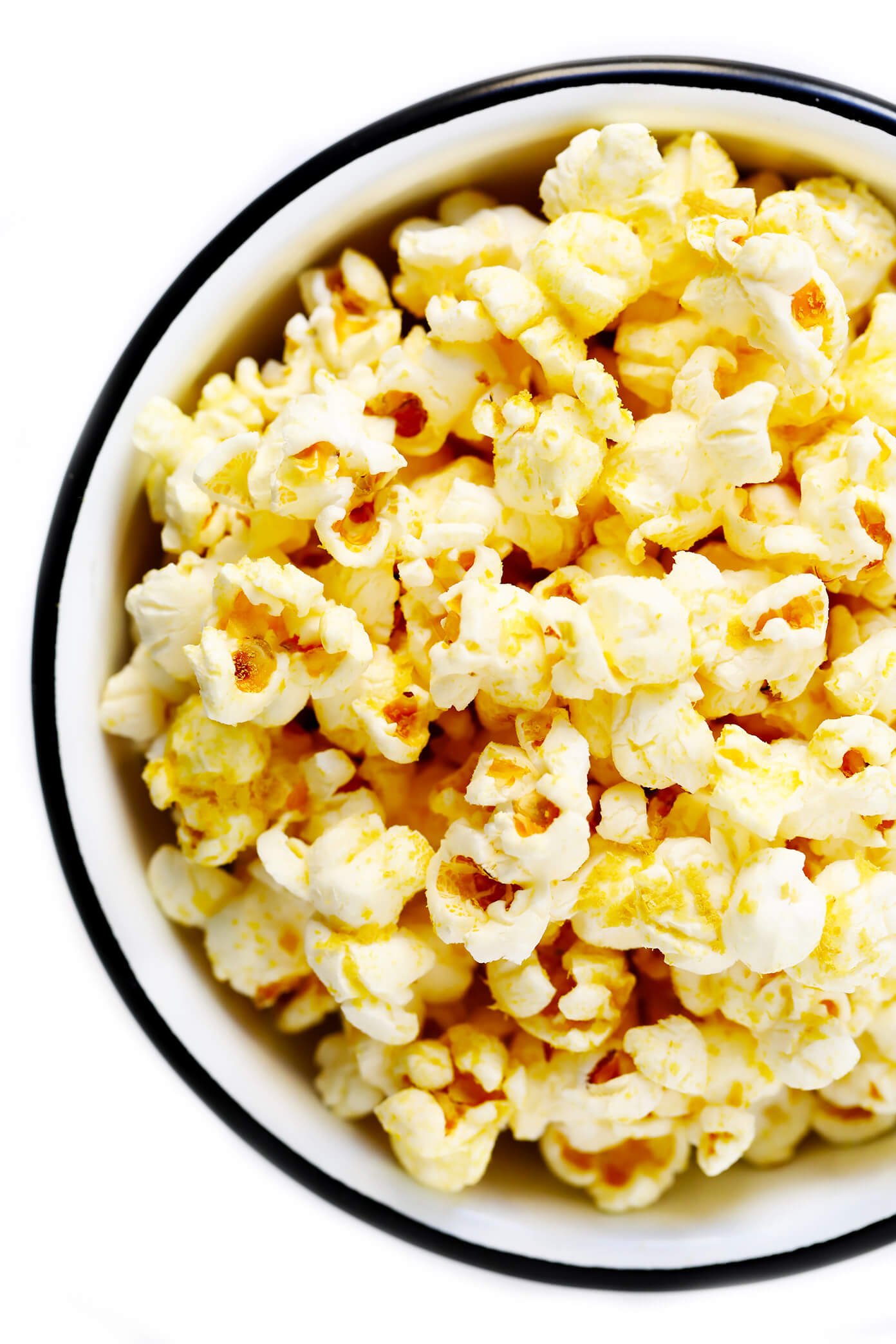 Guys, if you haven't tried nooch popcorn yet — it's time. ♡
I made the switch nearly a decade ago from making my stovetop popcorn with butter to making it with nutritional yeast instead — or "nooch", for short — and I've gotta say, I haven't looked back since.  We are 100% obsessed with this popcorn in our house.  And over the years, dozens upon dozens of friends who have tried our nooch popcorn recipe have become instantly obsessed as well.
It's easy to whip up a quick batch in just 5 minutes with 4 pantry ingredients.  And I'm telling you — the nooch adds this cheesy, buttery, nutty, magical flavor that is just downright irresistible with popcorn.  Nutritional yeast is also obviously much lighter than butter, and it's naturally gluten-free and vegan as well.  So over the years, it has become our go-to snack to whip up when having people over to our place.  Or anytime we need a good munchie for a road trip, or a picnic, or a happy hour with friends.  Or — most often — when we're hangin' out at home watching Netflix on a weeknight and get a case of the munchies.
Nooch popcorn will always be there to save the day.
Let's make some!!