Rigatoni pasta with sausage, marinara sauce, mozzarella cheese, Parmesan cheese, and fresh basil is the perfect recipe for an easy, delicious weeknight dinner.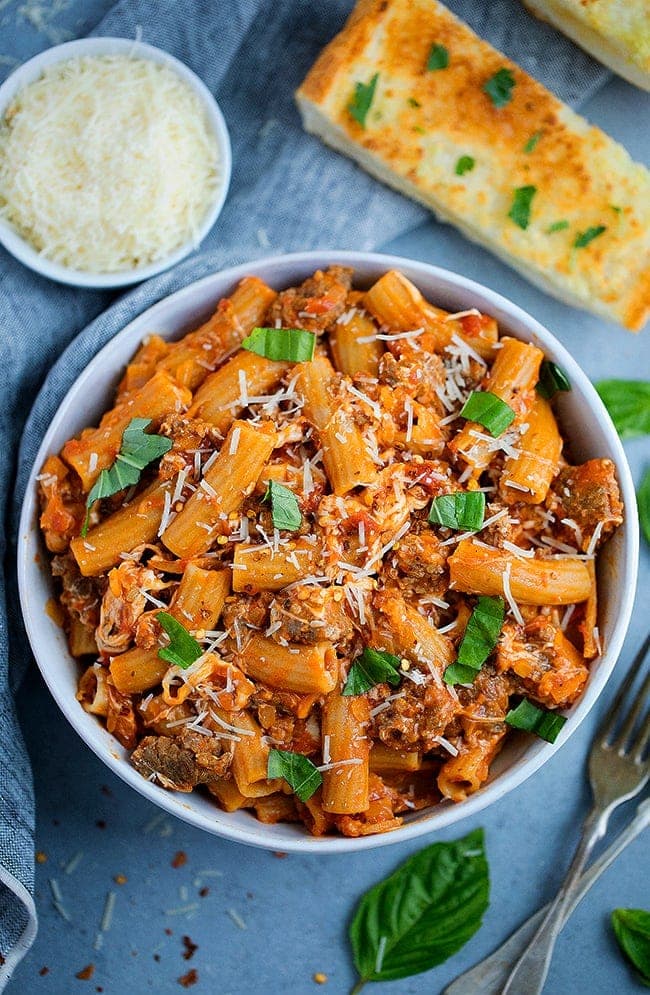 Rigatoni Pasta
You know those nights when you don't know what to make for dinner and aren't feeling motivated to make dinner? Yeah, we have those nights too. Well, when it's one of those nights, I like to turn to Rigatoni with Sausage because it's easy to make and one of my boys' favorite meals. Plus, we always have pasta in our pantry, pasta always saves the day and who doesn't love pasta? Pasta is always a dinner winner at our house, especially when garlic bread is served on the side.
The post Rigatoni with Sausage appeared first on Two Peas & Their Pod.