This restaurant-style Egg Drop Soup recipe only takes about 15 minutes to make and tastes even better than the restaurant version!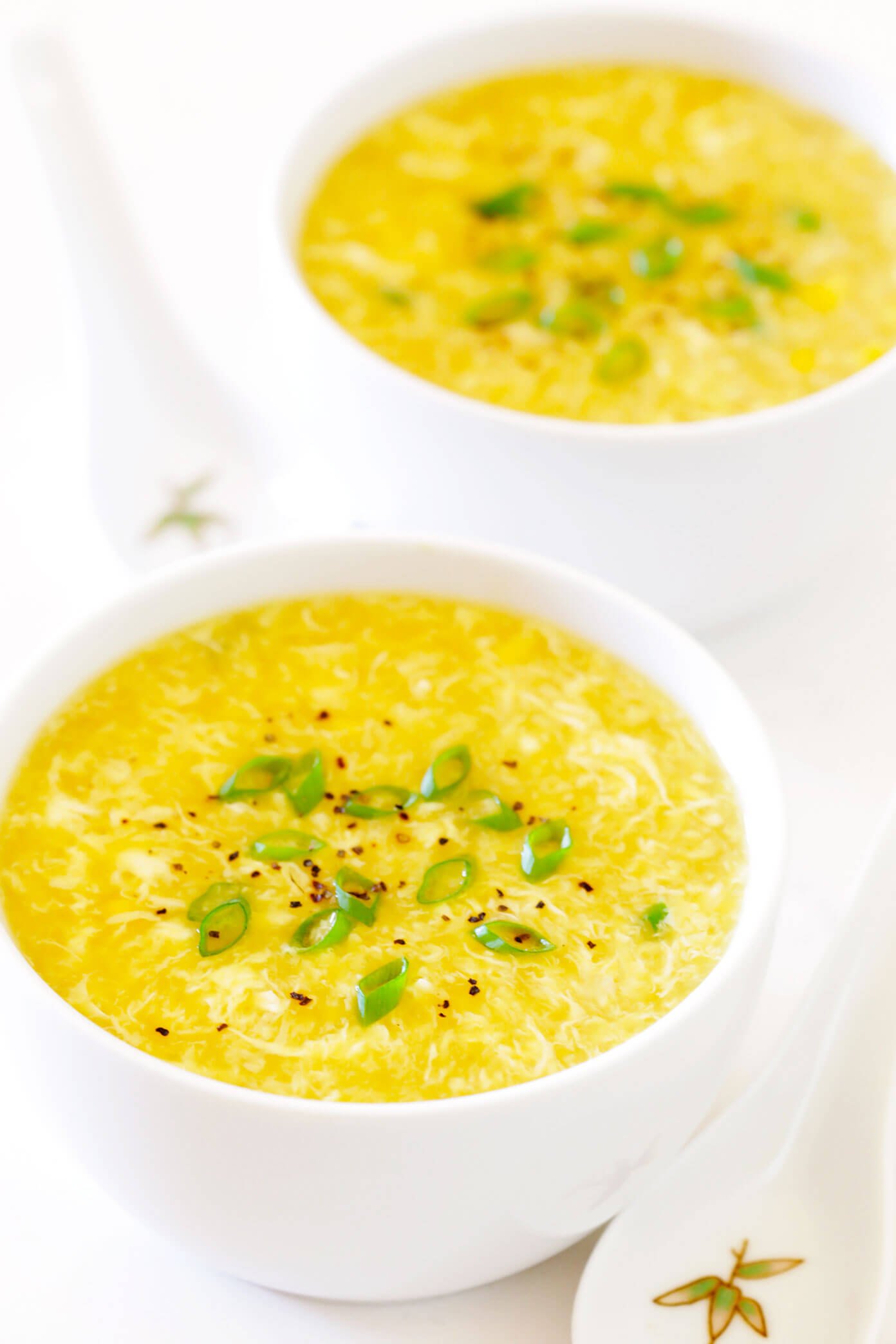 Growing up, my family had a tradition of eating lunch at our local little Chinese restaurant every single Saturday.  And every single Saturday — like, we're talking nearly two decades of Saturdays here — I would order "the usual."
Egg drop soup.  ♡
Anyone who knows me will tell you that I absolutely adore a good bowl of egg drop soup.  It was my favorite food in the whole entire world as a kid.  And today, it's still one of the most comforting, nostalgic, delicious soups I know.
It's also one of the easiest soups I know.  All you need to make this egg drop soup recipe is about 15 minutes (tops) in the kitchen, a handful of easy ingredients, and a quick tip for how to drizzle those beautiful egg ribbons.  Then a delicious batch of egg drop soup can simmering on the stove and ready to be served in no time.
Let's make some soup!