You only need 4-ingredients to make these Crispy Roasted Chickpeas. Roasted Chickpeas are the perfect healthy snack or you can add them to salads and bowls.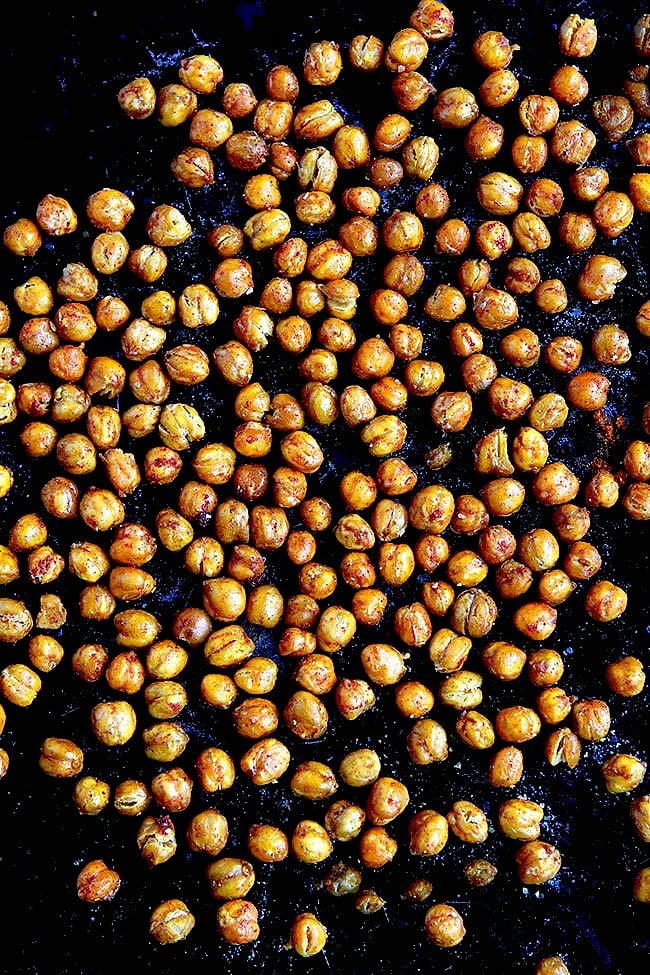 Roasted Chickpeas Recipe
If you are a regular reader of our blog, you know I LOVE chickpeas. They are one of my favorite ingredients to use in recipes. I always keep our pantry stocked with cans of chickpeas (garbanzo beans) because I use them all of the time for hummus, salads, tacos, and soups. I also love to snack on Crispy Roasted Chickpeas.
The other day, I made roasted chickpeas on Instagram stories and I got a ton of messages from people about how to make them, so today I am sharing my easy recipe for easy roasted chickpeas recipe. You only need FOUR ingredients and the oven does most of the work.
They're a great healthy snack and also make a great party appetizer, you can eat them by the handful. I also like to add them to salads for a nice crunch, think healthy croutons, or to a bowl of soup for a nice crunchy topping.
The post Crispy Roasted Chickpeas appeared first on Two Peas & Their Pod.