This Spicy Mango Green Smoothie is quick and easy to make with 5 ingredients.  Make yours as mild or spicy as you'd like!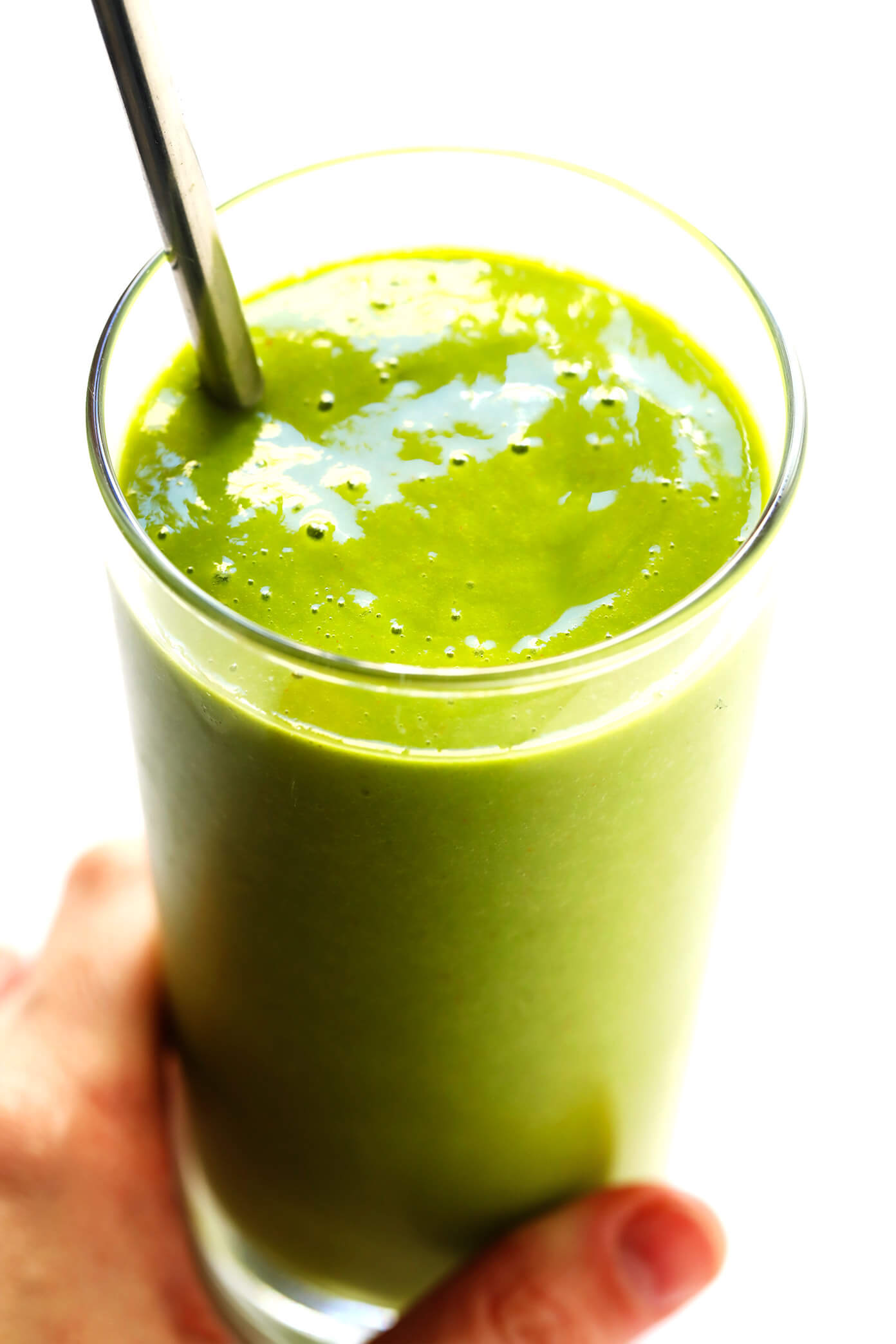 I've long been one of those people who can't resist sprinkling some chili and cayenne on my fresh mango slices.  But it wasn't until recently that the idea occurred to me to do the same with my mango smoothies!
Now, I'm totally hooked. ♡
I'm telling you, that extra kick of cayenne will instantly liven up any green smoothie.  And when paired with lots of fresh ginger (for extra spiciness), sweet mango, creamy almond milk, and lots of feel-good greens, this smoothie is just all kinds of delicious.  Plus, it's naturally vegan and gluten-free, and only takes a few minutes to make.  And if you're not into mango, no worries, this recipe also tastes just as delicious using frozen pineapple or peaches.
So if you're looking to spice up your smoothie game, quite literally, jump onboard the spicy smoothie train and let's blend one up together!