Hummus Toast is easy to make as a quick breakfast, lunch, dinner or healthy snack.  It's totally customizable with your favorite toppings.  And as you can imagine, it's also crazy delicious.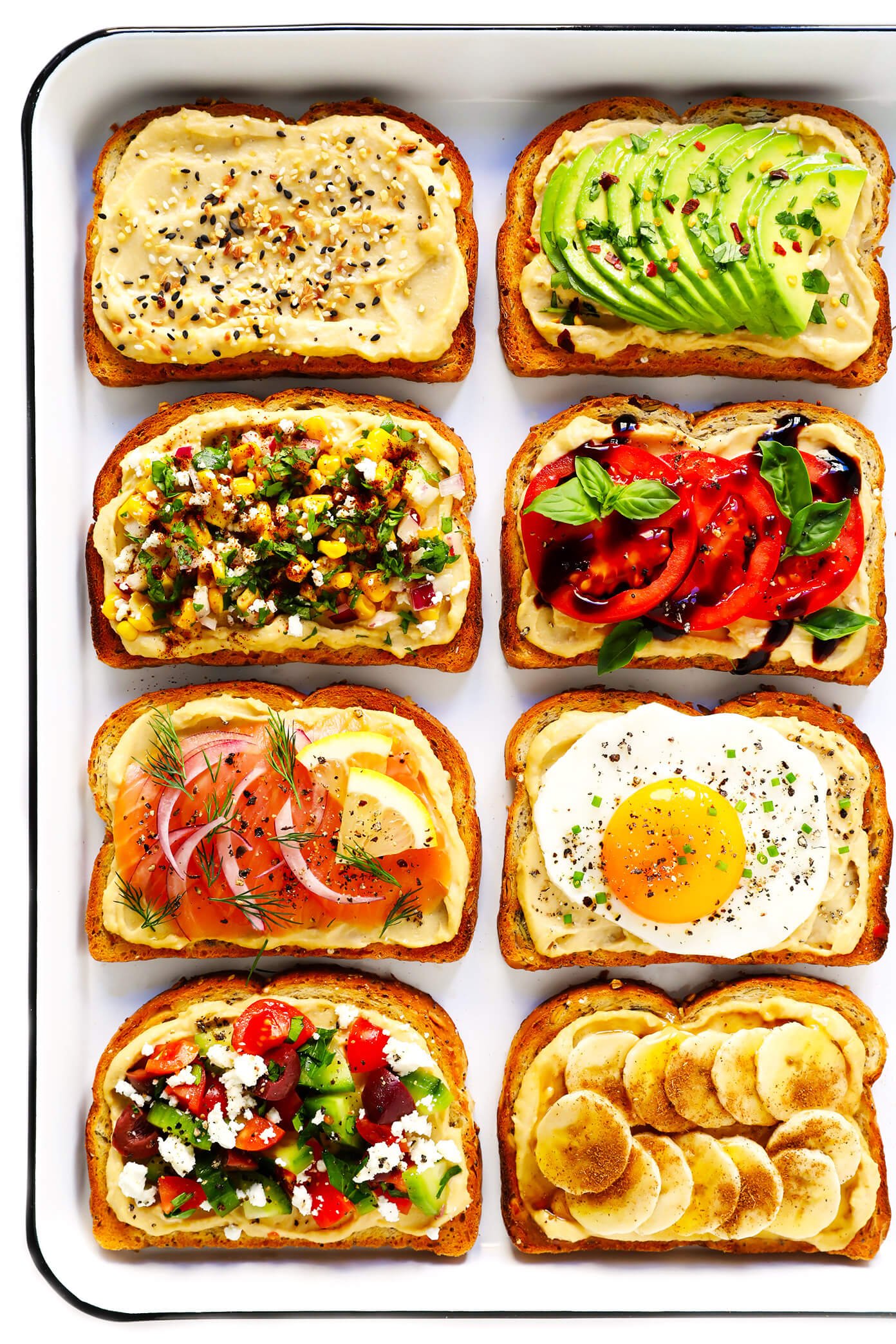 Move over, avocados.  There's a new toast in town.  ♡
Guys, it's time we talk about hummus toast!
As you may have seen on Instagram, I've been having a bit of a moment with hummus toast lately.  Somewhat amazingly, the idea had actually never occurred to me to spread my favorite creamy dip on toasted bread until we spotted it on the menu at our favorite little neighborhood breakfast spot here in Barcelona.  But once we saw hummus and toast in the same sentence, both Barclay and I were like — "of course."  Sure enough, we were instant fans, and have been happily hummus-ing all of our toast ever since.
So today, I thought it was high time to share a few of our fave variations with you!  As you can imagine, the options for how to customize your hummus toast are deliciously limitless.  From choosing your favorite kind of bread (any kind will do), to your favorite kind of hummus (homemade or store-bought, you pick!), to whatever combo of sweet or savory, easy or elaborate, healthy or decadent toppings you might be craving — when it comes to crafting the perfect hummus toast, you do you.
I've included eight of our favorite ingredient combos here below.  And we can vouch that they taste great anytime of day.  So if you're looking for a quick and healthy new idea for breakfast, lunch, dinner or snacking, grab your favorite bread and hummus and give it a try!  If you're at all like us, I have a feeling you will be instant fans too. (more…)