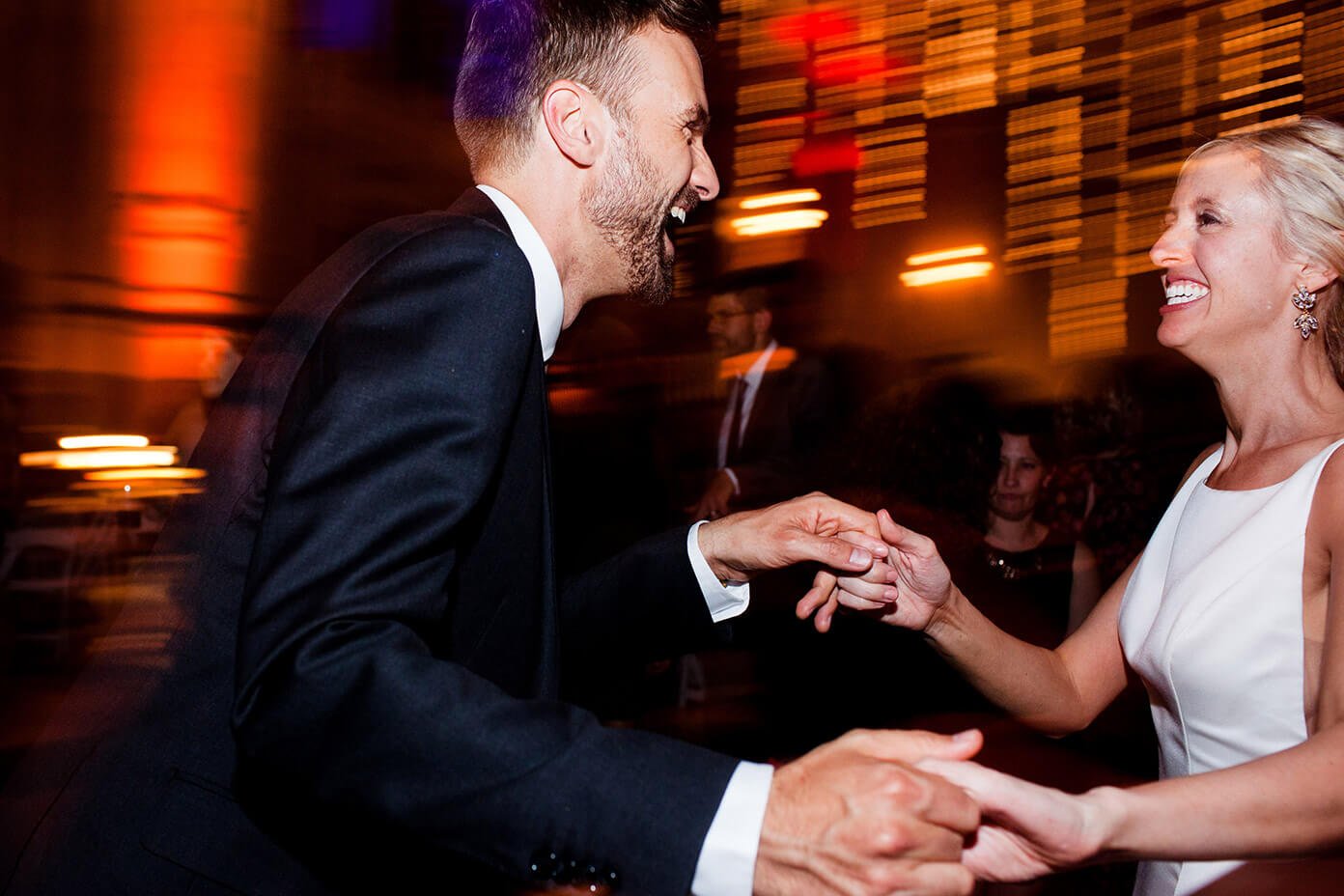 A year and a half ago, this handsome fox and I tied the knot.
And, as everyone had promised, that magical day really was just the starting line for bigger adventures to come.
It feels crazy, really, looking back on all that has happened in that short amount of time.  From finally moving in together after we got married, to fixing up and putting Barclay's 120-yr-old house on the rental market, to jumping through a hundred hoops to get our Spanish visas, to sorting through and giving away nearly everything we both owned, to packing up what was left into a handful of suitcases for our big move, to saying good-bye to everyone and everything we loved back in Kansas City, to flying across the ocean with our two pups to begin this new chapter in Spain, to moving flats yet again a few weeks after we arrived, to making the most of cheap airline tickets and traveling around Europe as much as possible, to hosting nearly a hundred days of visitors here in Barcelona, to the endless daily adventures that have come with learning a new language, a new culture, a new social circle, and a new rhythm here in this country we call home — the past year and a half has been a wild and wonderful whirlwind, to be sure.
Still, our biggest adventure through it all has been just the ordinary, behind-the-scenes, everyday-ness of learning how on earth to be married. ♡
I feel like the two of us went into marriage fully "expecting the unexpected", ready to pivot and learn and deal with lots of new curveballs that would be coming our way.  But to be honest, we've both been a bit surprised by how unsurprising marriage has been so far, in the best of ways!  Maybe it's because we got married later in life and had already done some of the deep work to know our own selves well, maybe it was years of honest conversations and counseling together as a couple before we got married, or maybe we've just been exceptionally lucky to have a relatively smooth ride thus far.  Whatever the reasons, both Barclay and I have been pleasantly surprised at how the transition into a new season of life together as the has felt like the most normal, natural thing in the world.
We're love being married!
For sure, though, there have still been a few little surprises that we didn't see coming with this whole marriage biz.  So in honor of Valentine's Day this week, I thought I would dust off our old 10 Things I've Learned series and share a few.