Chicken Tikka Masala-Chicken in a Creamy Tomato Curry Sauce is the Perfect meal for any night! make your favorite Indian dish at home, it is easy and SO good!
distro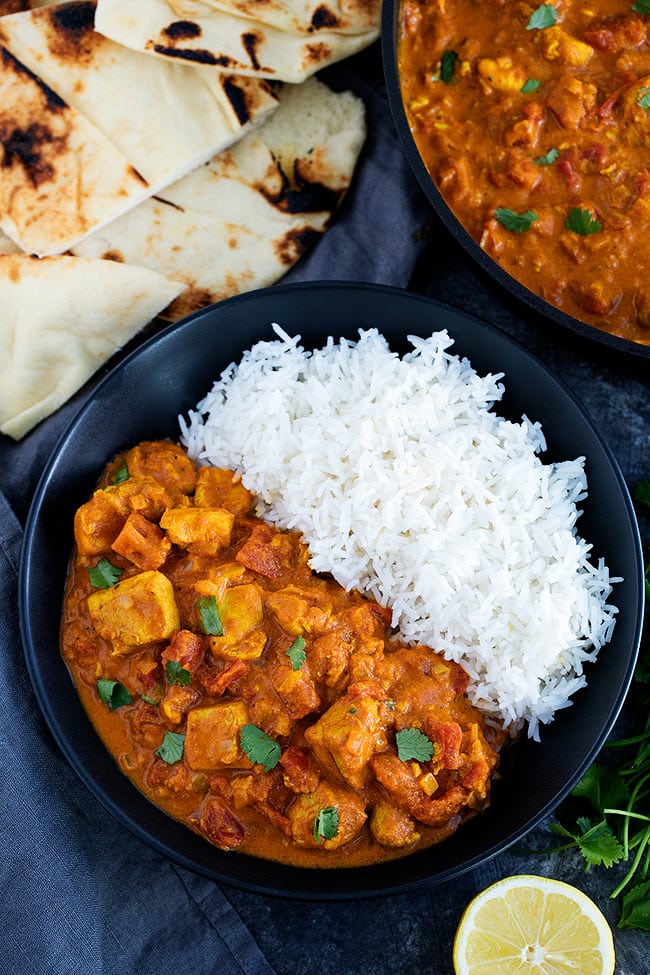 Homemade Chicken Tikka Masala
Chicken Tikka Masala is Josh's favorite Indian dish, he orders it every time we go out for Indian food. Going out for dinner is harder with two little kids, date nights just don't happen as often as we would like. So we decided it was time to learn how to make Chicken Tikka Masala at home and guess what? It is SO easy to make at home, like SO easy.
We should have been making Chicken Tikka Masala at home from the get go. It is just as good as going to any Indian restaurant or getting Indian takeout. Josh loves this recipe so much he will even eat the leftovers for breakfast.
The post Easy Chicken Tikka Masala appeared first on Two Peas & Their Pod.