This Dreamy Chocolate Lava Cakes recipe is perfectly rich and decadent, filled with a perfectly gooey "molten" chocolate center, and super-easy to make in just 20 minutes.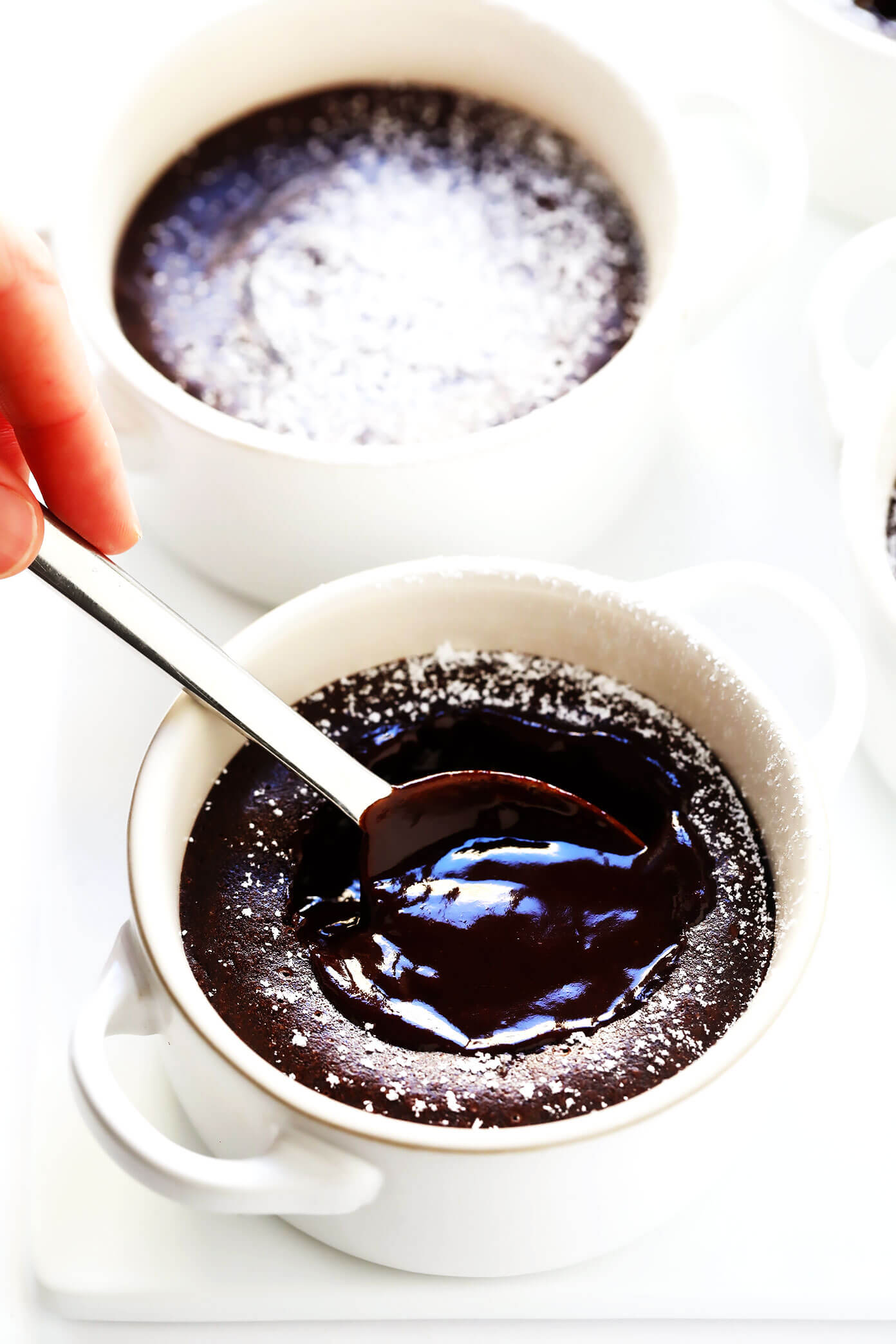 Meet…the chocolate molten lava cakes of your dreams. ♡♡♡
These retro little individual lava cakes have been one of my back-pocket entertaining desserts for years.  I'm telling you, that rich chocolate cake with its legendary ooey, gooey, molten chocolate filling never fails to dazzle a dinner table full of friends or family.  Yet the good news behind the scenes is that these little lava cakes are ridiculously quick and easy to make.  And, bonus, you can even prep up them up to a day in advance if you'd like!
All you need are 7 easy ingredients, a set of ramekins or a muffin pan, and about 20-25 minutes total.  Then these dreamy individual chocolate lava cakes will be ready to go and steal the show in no time.  Perfect for Valentine's Day, your next dinner party, or any regular night when life calls for a serious chocolate fix.
Let's make some!