Smoky Tomato Soup-the combination of fire roasted tomatoes, roasted red peppers, and smoked paprika kick the classic tomato soup up a notch. Serve with a grilled cheese sandwich for the perfect comforting meal!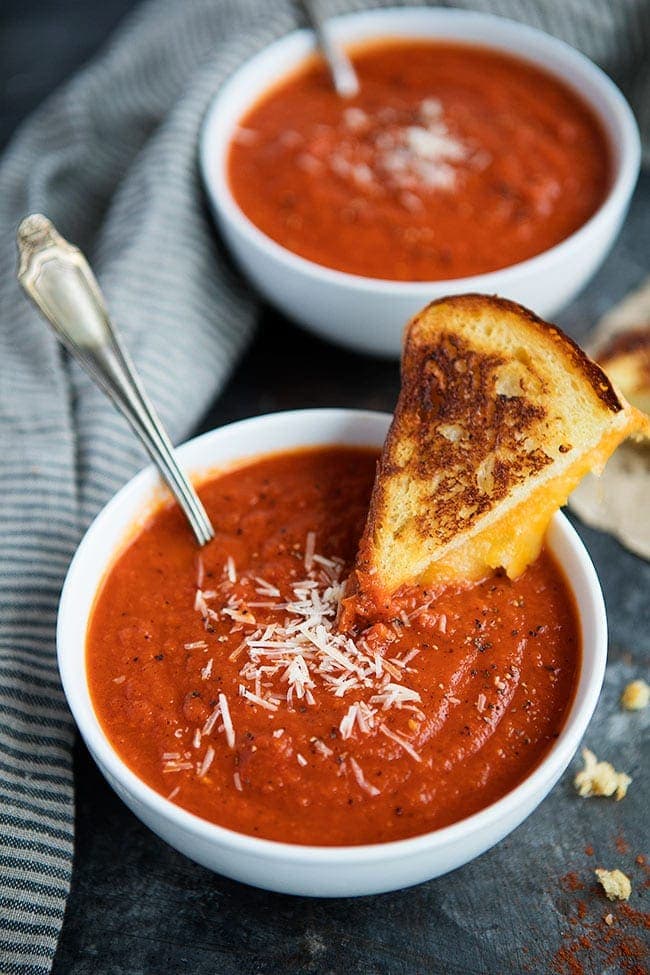 Homemade Tomato Soup
You guys, I have a new favorite tomato soup recipe, Smoky Tomato Soup, and it's SO easy to make at home. This easy tomato soup has been on regular rotation at our house this winter because it is made with simple ingredients and it's a hit with the entire family, especially when served with a grilled cheese sandwich. You can't go wrong with tomato soup and grilled cheese. Classic comfort food!