Chocolate Cookies made with cocoa powder, chocolate chips, chocolate chunks, and finished with a sprinkling of flaky sea salt. This is the ULTIMATE Chocolate Cookie Recipe!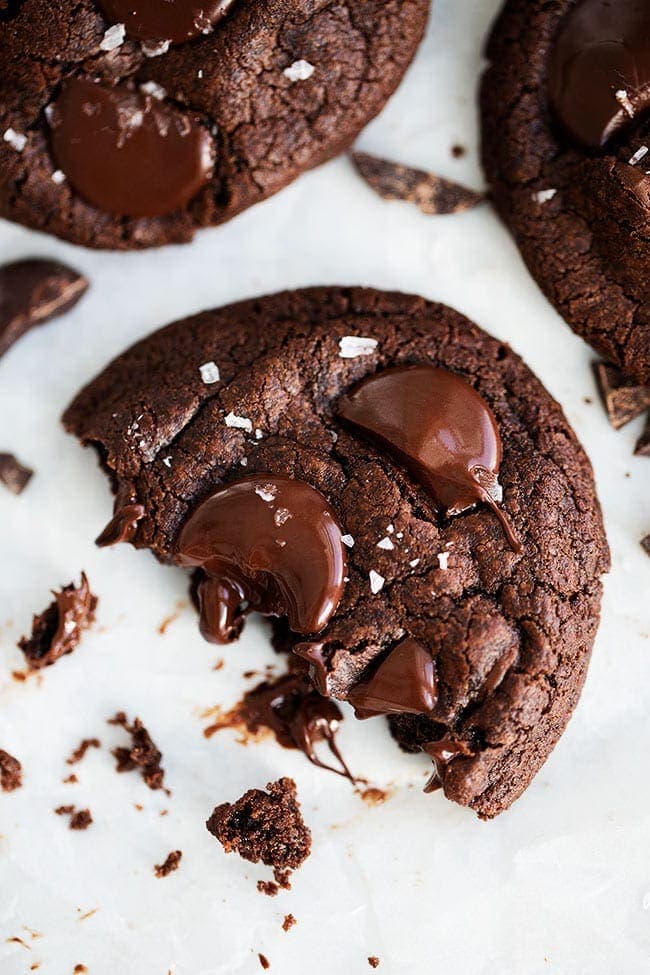 Best Chocolate Cookie Recipe
It's no secret that I love cookies. I have posted over 200 cookie recipes on our blog, some may say that I am cookie crazy and I would say that they are 100% correct because I am CRAZY about cookies:)  I have too many favorite cookies to list, but when I am in the mood for a rich, decadent chocolate cookie, I make my Ultimate Chocolate Cookies. They are the BEST chocolate cookies.
Chocolate lover's will go CRAZY for these cookies, they are chocolate cookie perfection! Everyone will be a little cookie crazy after making these chocolate cookies:)