This Healthy Banana Bread recipe is made with whole wheat flour, bananas, coconut oil, Greek yogurt, and naturally sweetened with pure maple syrup. It is a family favorite!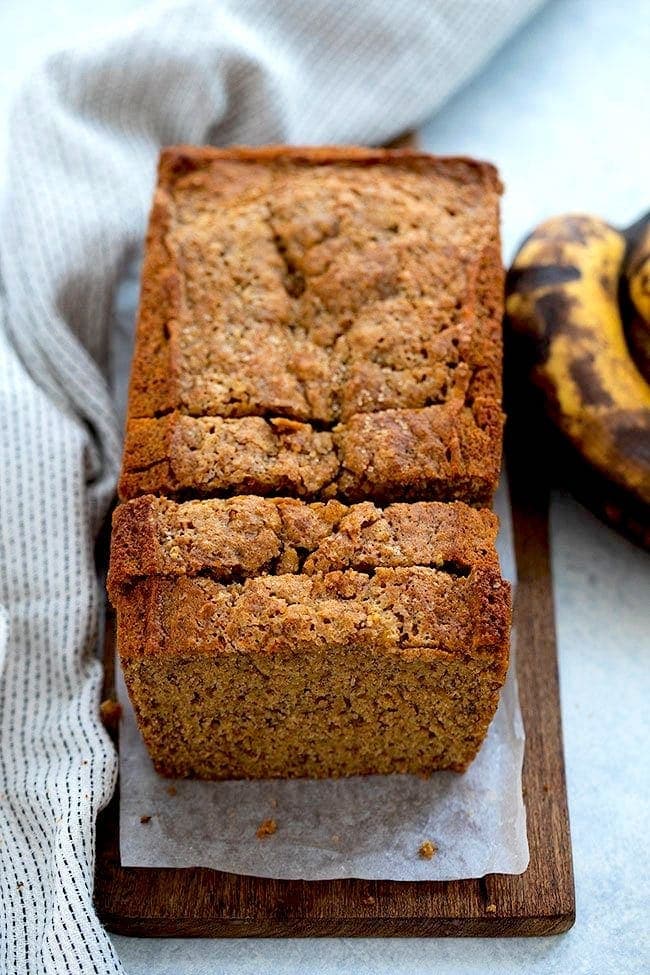 Healthy Banana Bread Recipe
I love baking banana bread and our boys love eating banana bread, we are a great team:) The other day they spotted brown bananas on the counter and begged me to make a loaf of banana bread. They didn't have to beg too hard because I was in the mood for banana bread too, I always am!
I decided to make a few changes to our favorite banana bread recipe to make it a little healthier. I was a little worried the banana bread wouldn't be as good, but guess what? It is super delicious! The boys LOVED it and had no idea it was healthy banana bread. I consider that a winning banana bread recipe FOR SURE!