This Chewy Peanut Butter Granola Bars recipe is easy to make with 7 everyday ingredients, naturally protein-packed and gluten-free, and irresistibly delicious.  No baking required!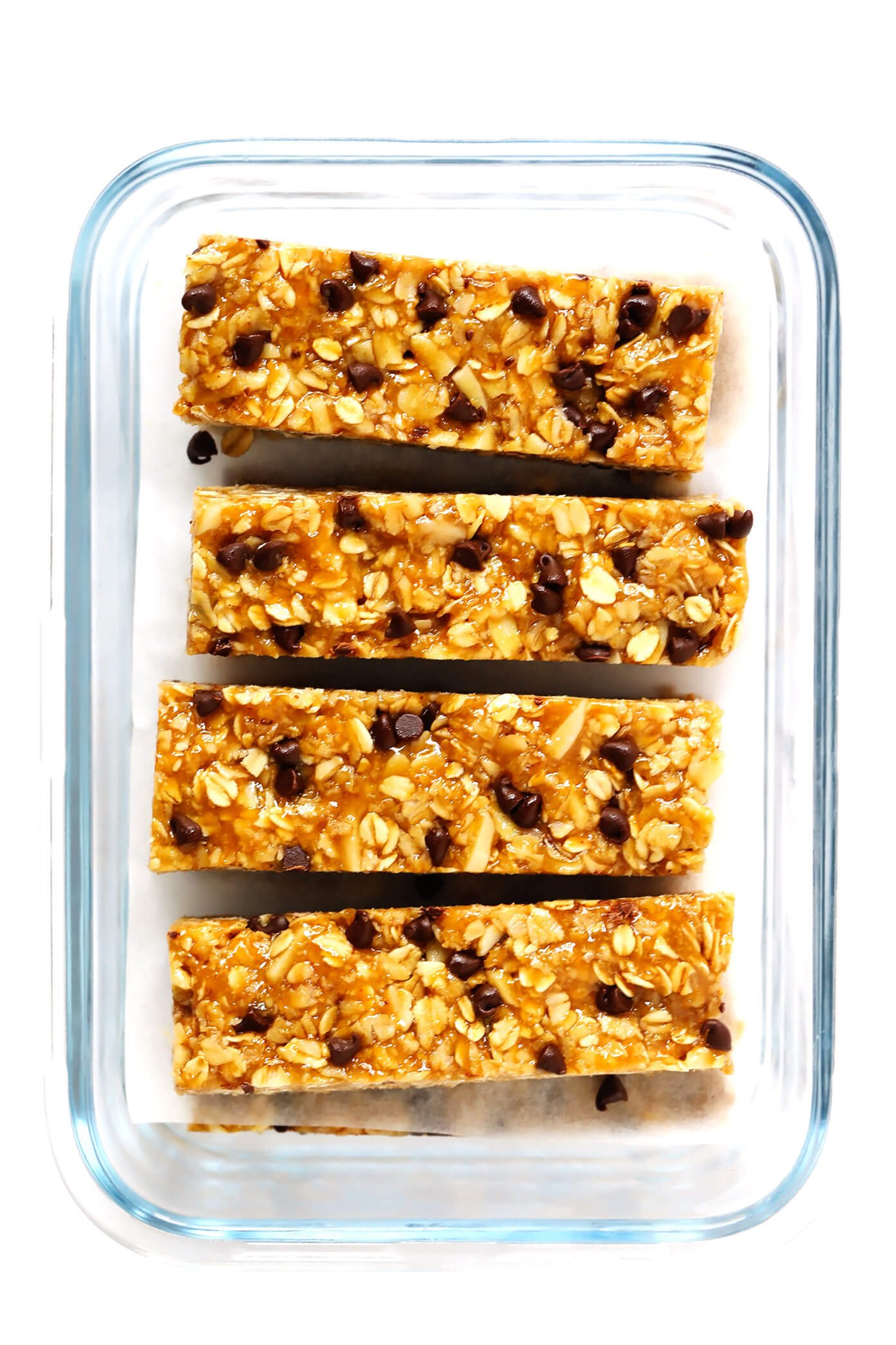 Meet…the healthy, chewy, peanut buttery, amazingly delicious homemade granola bars that we can't stop making.
Well, mostly that's because Barclay has been requesting them non-stop lately.
He recently switched from working from home to officing at a cool coworking space here in Barcelona.  Which means that, for the first time in our married life, we're now packing him a cute lil' lunch to take to work.  Also — of critical importance for his survival — snacks. I married a man who adores good snack, especially when it's healthy, and especially when some kind of nut butters are involved.
So over the past few weeks, I've switched from making our usual granola to tweaking a new recipe for much-more-portable granola bars.  And Barclay has been a very willing taste-tester.  We were going for for a recipe that tasted like a throwback to those classic, chewy, peanut butter and mini chocolate chip granola bars that we used to love as kids.  (Anyone else used to carry those in your lunch box?)  But of course, as adults, we wanted a recipe that was naturally-sweetened, protein-packed, and made with everyday ingredients that we could easily grab in our pantry.  I was also especially interested in a granola bar recipe that was soft and chewy, but didn't completely fall apart at room temperature, as so many bars tend to do.
And now — over a dozen batches in — I think we've officially nailed it.
(more…)