Turmeric Chickpea Vegetable Soup-this healthy vegetable soup is filled with colorful vegetables, turmeric, ginger, garlic, and chickpeas. Enjoy a bowl for lunch or dinner, it will fill you up and warm you up!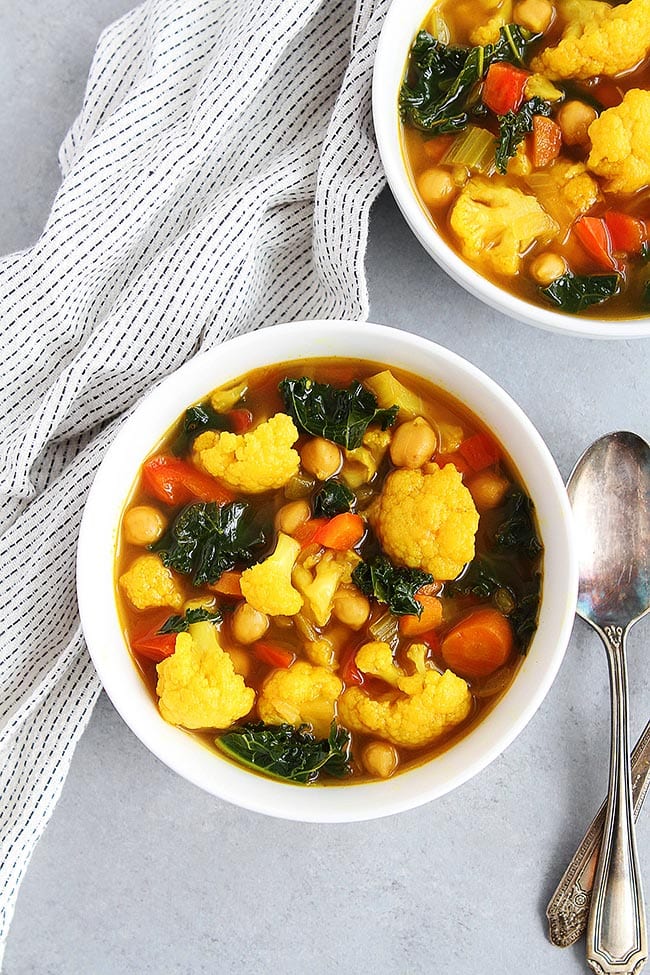 Healthy Vegetable Soup
I could eat soup every single day, especially during the winter or on a cold, rainy day. A hearty bowl of soup will warm you up and keep you full for hours. I love this healthy Turmeric Chickpea Vegetable Soup because it is loaded with vegetables and flavor.
This is the perfect soup for kicking off the new year because it is loaded with healthy ingredients. If you are looking for a detox soup, this is a good one! It is also a great soup to eat when you are sick because it is loaded with goodness and will make you feel better. There is never a bad time to enjoy a bowl of this healthy vegetable soup!