Oatmeal Breakfast Bowls-You will love these satisfying Oatmeal bowls that Are loaded with delicious toppings! The perfect Oatmeal Recipe to start any morning!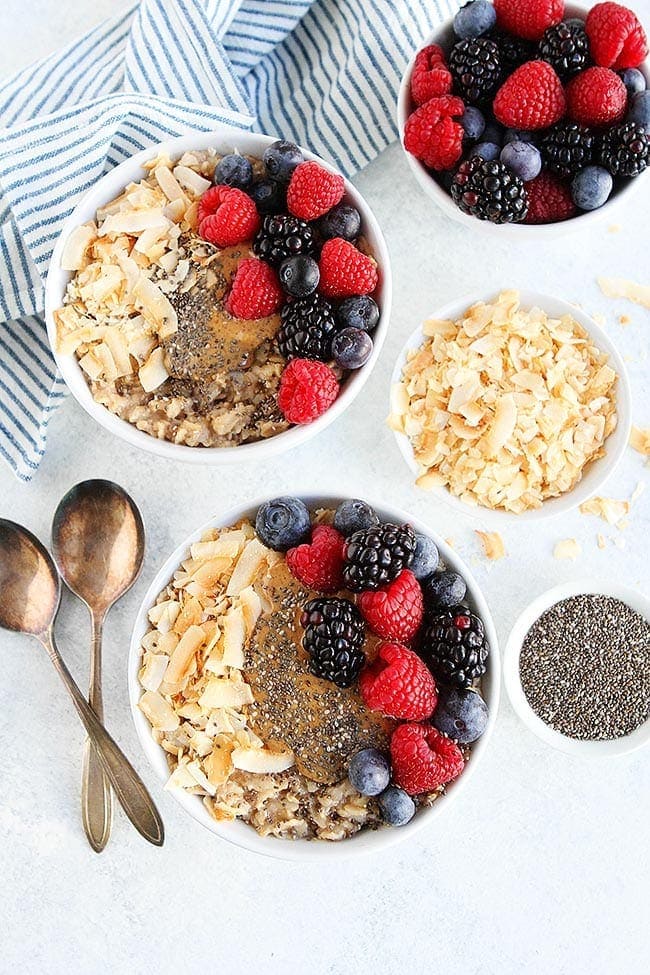 This post is sponsored by Kroger.
Best Oatmeal Recipe
I love making oatmeal for breakfast, it is the perfect way to start any day. You can't go wrong with a hearty bowl of oatmeal, especially during the cold winter months. Oatmeal will warm you up and keep you full until lunchtime. It really is the perfect breakfast.
Oatmeal Breakfast Bowls are my favorite because I LOVE all of the toppings. Oatmeal doesn't have to be boring, you can top your bowl with fun toppings and enjoy a special bowl of oatmeal every single morning.  (more…)