Chocolate Banana Muffins-these rich and fudgy chocolate banana muffins are vegan, but you will never know it! They are healthy enough for breakfast, but good enough for dessert!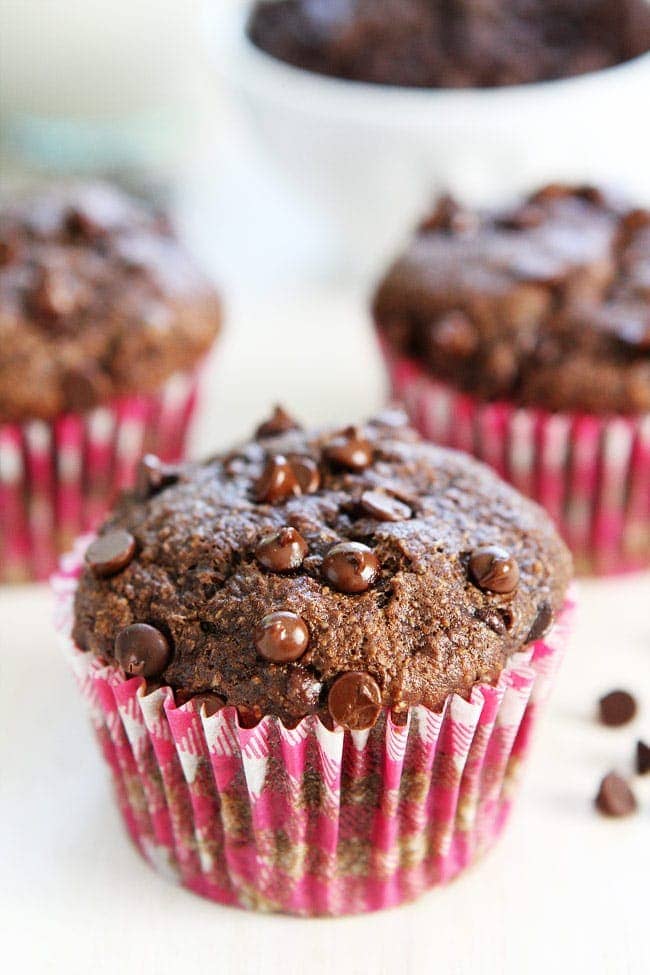 Healthy Chocolate Banana Muffins
We usually eat oatmeal or smoothies for breakfast, but every once in awhile I mix things up and let the boys have a special breakfast treat. Over the weekend, I wanted to earn extra mom points so I made Chocolate Banana Muffins for breakfast.
Chocolate for breakfast. I like the sound of those words. I think I would jump out of bed every morning if I knew chocolate was on the breakfast menu. Just don't tell anyone that these chocolate banana muffins are on the healthier side! Don't worry, you will never know it because they are SO delicious!