Roasted Broccoli Quinoa Salad-quinoa with roasted broccoli, spinach, pistachios, green onion, lemon, and feta cheese. This healthy salad is great as a side dish or main dish.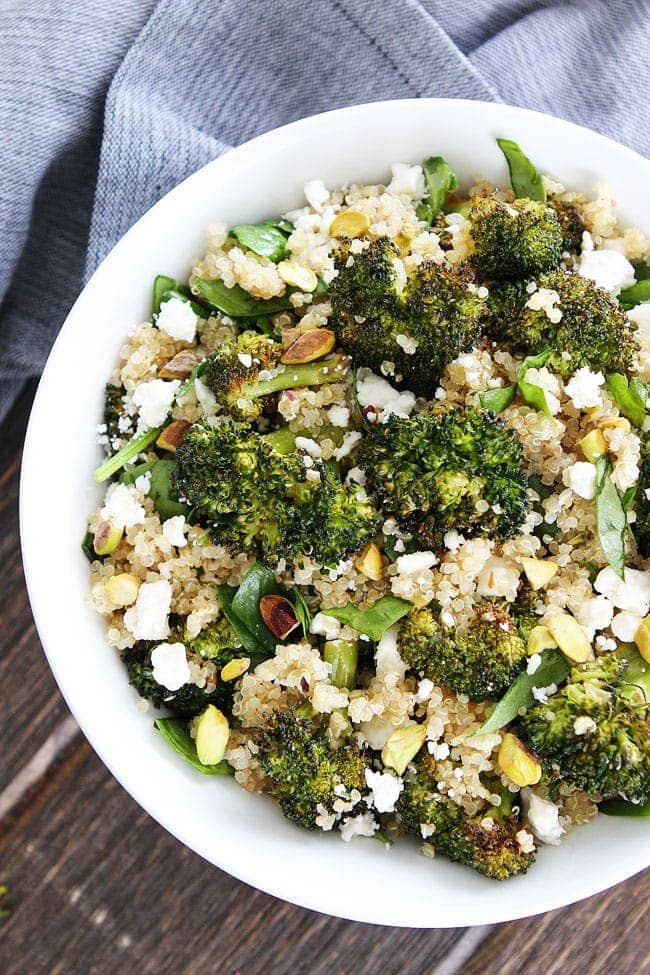 Oven Roasted Broccoli
If you haven't tried my favorite Roasted Broccoli recipe, what are you waiting for? It is the BEST way to eat broccoli. I have been making it every day for about a week, you know to start the new year off right. I love eating roasted broccoli plain or along side any meal, it goes great with anything. This time, I decided to mix things up by making a salad with my roasted broccoli. I am so glad I did because this Roasted Broccoli Quinoa Salad is my new favorite salad. You have to try it!