Zesty chili-rubbed salmon meets fresh orange avocado salsa to make the absolute best salmon tacos!  They're easy to make, naturally gluten-free, and ready to go in less than 30 minutes.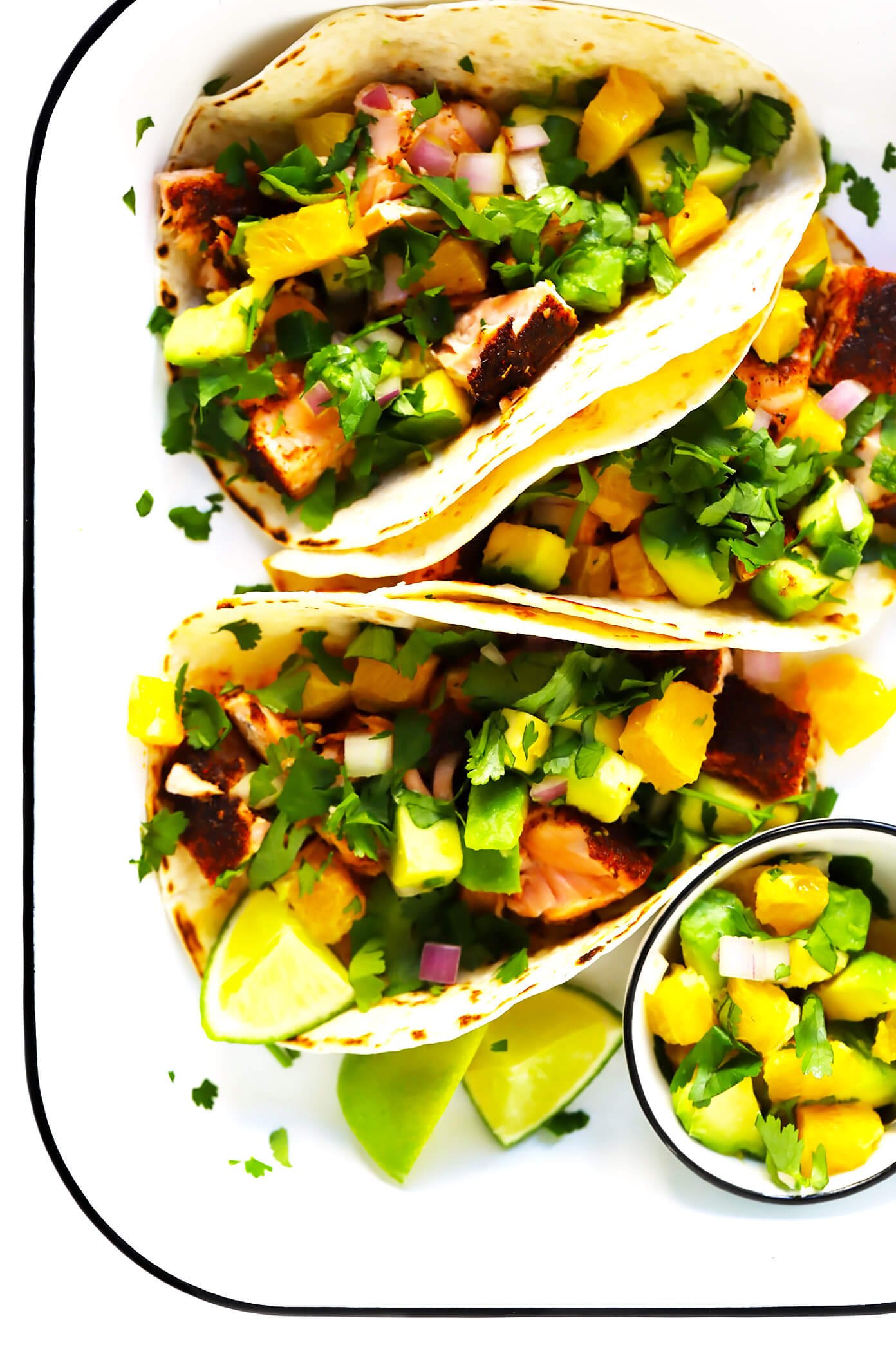 ¡Feliz año, friends! ♡
We're kicking off the new year here with this crazy-delicious, nice-and-healthy, super-simple salmon tacos recipe that Barclay and I have been making on absolute repeat lately.  Seriously, we cannot get enough of these tacos.  And once you take a bite, I'm pretty certain that you're going to be on board too.
Why?
Well first off, the title says it all.  These salmon tacos are fabulously easy to make and can be ready to go in less than 30 minutes, making them perfect for anything from busy school nights to fuss-free entertaining on the weekend.  They're also wonderfully hearty and filling, while still made with fresh and healthy ingredients you can feel great about.  (They're also naturally gluten-free if you use corn tortillas.)  Thanks to a stellar quick seasoning blend and my best tips on how to perfectly cook salmon, the fish in these tacos is bound to steal the show.  And when paired with a juicy orange avocado salsa, your choice of tortillas, and a good final sprinkling of cilantro — well, let's just say I'm sold that these are the tacos we all need in our lives this year.
So pop some salmon on your grocery list this week, and let's make some tacos together! (more…)