Cinnamon Raisin French Toast-you will love this delicious twist on the classic French toast recipe! The cinnamon raisin bread makes this French toast extra special!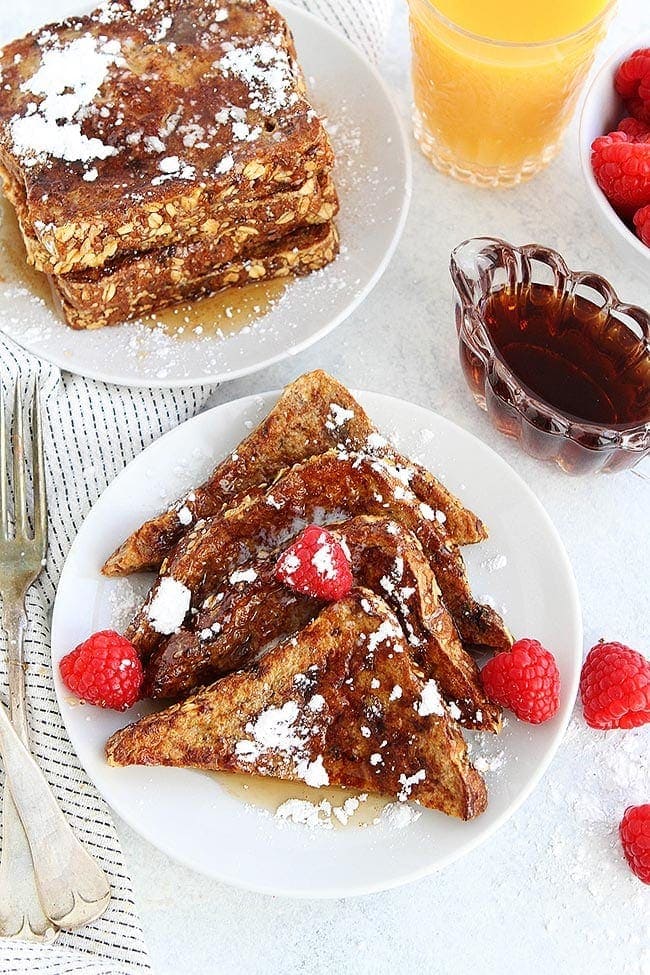 This post is sponsored by Dave's Killer Bread
Cinnamon Raisin French Toast
Our family LOVES French toast, we make it almost every weekend. A morning that starts with French toast is always a good morning, trust me! Well, we recently made French toast with Raisin' the Roof! bread by Dave's Killer Bread and we are officially hooked. The cinnamon raisin bread makes the best French toast!
And I know some of you are probably in the raisin hater club, but our family loves raisins in all things…cookies, cinnamon rolls, energy bites, and now French toast. Bring on the raisins, we love them, and I think you will too. Give this cinnamon raisin bread a chance. It is SO good, especially in French toast form.