This healthy banana muffins recipe is easy to make with everyday ingredients, lightly sweetened with maple syrup, naturally gluten-free, and so tasty.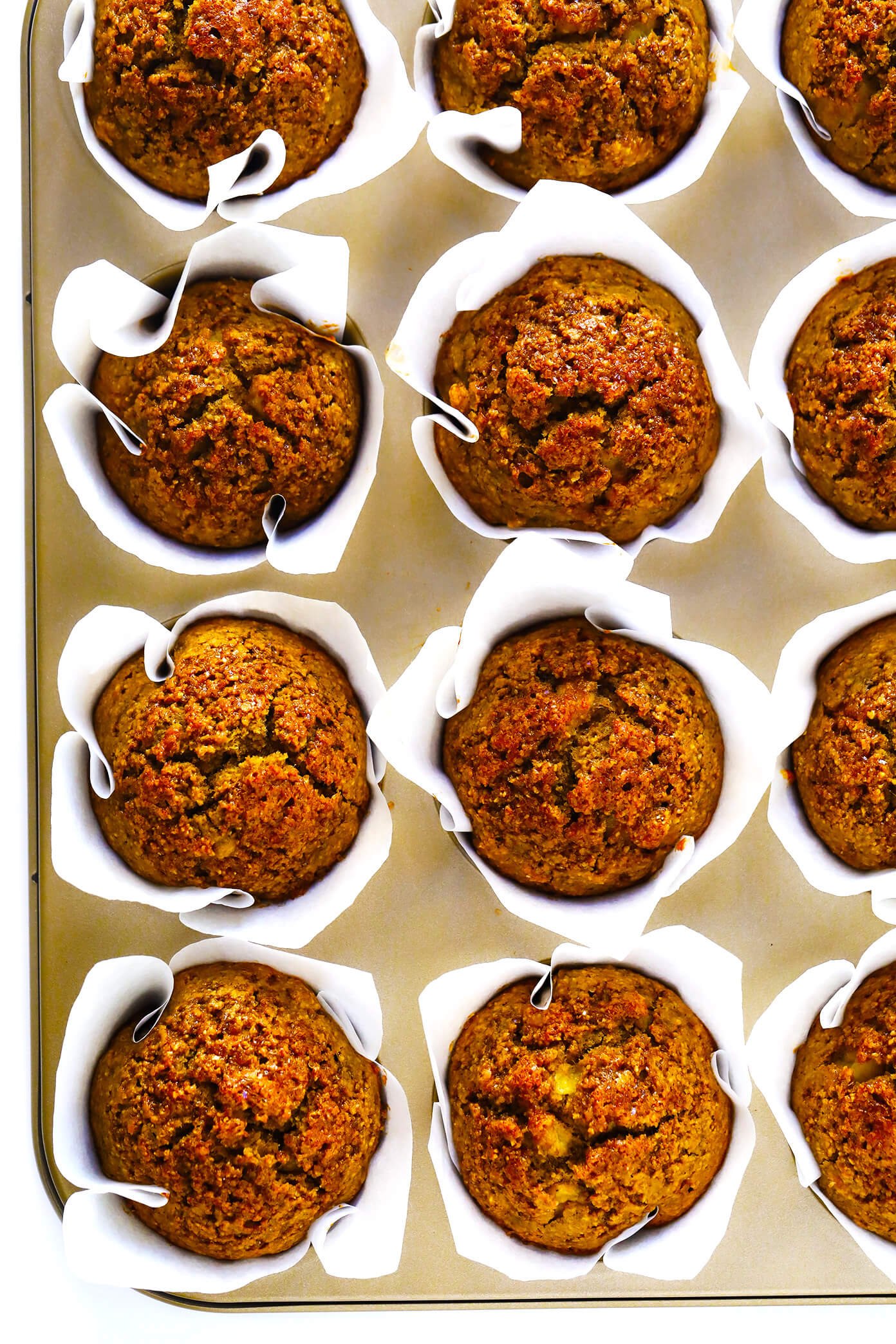 After posting recipes for healthy pumpkin muffins and healthy apple muffins this autumn, it was only natural that this recipe was soon to follow.
We're talking today about how to make healthy banana muffins!
I switched to these muffins this fall once I ran out of pumpkin puree for the season.  And oh my goodness, I am convinced that banana anything baking in the oven beats any scented candle you can buy.  These are guaranteed to make your home smell amazing.  And even more importantly, they taste great!
This healthy banana muffins recipe is also notably lightened up compared to traditional muffins, thanks to using old-fashioned oats in place of all-purpose flour and maple syrup and in place of granulated sugar.  They're also filled with lots of sweet, ripe bananas, because my top priority here is that the banana-y flavor really come through.  They're spiced with pumpkin pie spice (cinnamon, ginger, nutmeg, allspice and cloves), which happens to pair perfectly with banana as well as pumpkin.  And they are downright delicious.  
I already know you're going to love them. ♡
Feel free to make a big batch and freeze the extras if you'd like.  But chances are, these banana muffins are not going to last long.  Let's make some!