This Salsa Verde Steak Soup recipe is super-simple to make in the Instant Pot, Crock-Pot, or on the stovetop, and it is crazy good.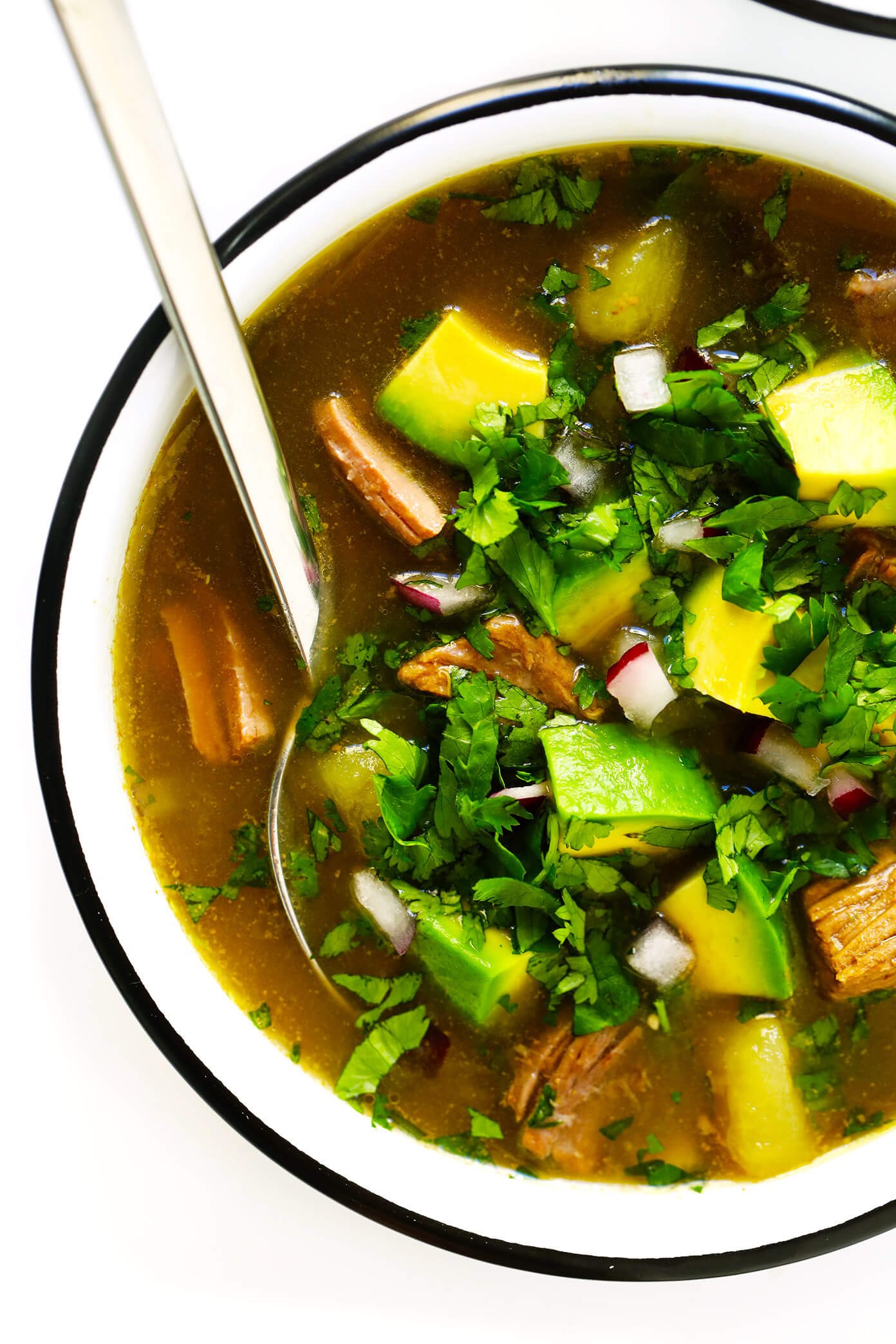 While Barclay has been back home in the States this past week, I've been on a mission to use up all of the leftovers in our fridge and freezer here in Barcelona.  But, while I was heating up our last remaining freezer meal this week — a big bowl full of this delicious soup — I realized that I couldn't remember what on earth I had decided to name this recipe a few months ago.  So I pulled up (yes) my own blog to take a look.  And lo and behold, turns out that I flat-out forgot to publish this one!
Haha, and the photos were still hangin' out in Photoshop folder named "Yet-To-Be-Named Super-Simple Scrumptious Salsa Verde Steak Soup."
Forgetfulness and alliteration = two of my specialties.  😉
Anyway, I promptly devoured that big bowl of soup and set to work uploading these photos and recipe to share with you.  Because if you love salsa verde as much as I do, this soup needs to happen in your life stat.  (Especially while it's still chilly out!)
As you can see, I made mine here with steak and potatoes, which was delicious.  But if steak's not your thing, this recipe could come together super-quickly with ground beef.  Or if beef isn't your thing, chicken or pork would also be great.  Or even if meat isn't your thing, hey, just toss in some extra veggies and make it vegetarian or vegan!  The broth is really the star of the recipe here, and it's super-simple to make with an entire jar of salsa verde, poblano peppers, onion, garlic and cumin.  And bonus — this one works well in either the Instant Pot, Crock-Pot or stockpot.
So grab a jar of your favorite salsa verde and let's finally make a batch of this soup together!