This classic cut-out gingerbread cookie recipe is easy to make, perfect for decorating, and always so delicious.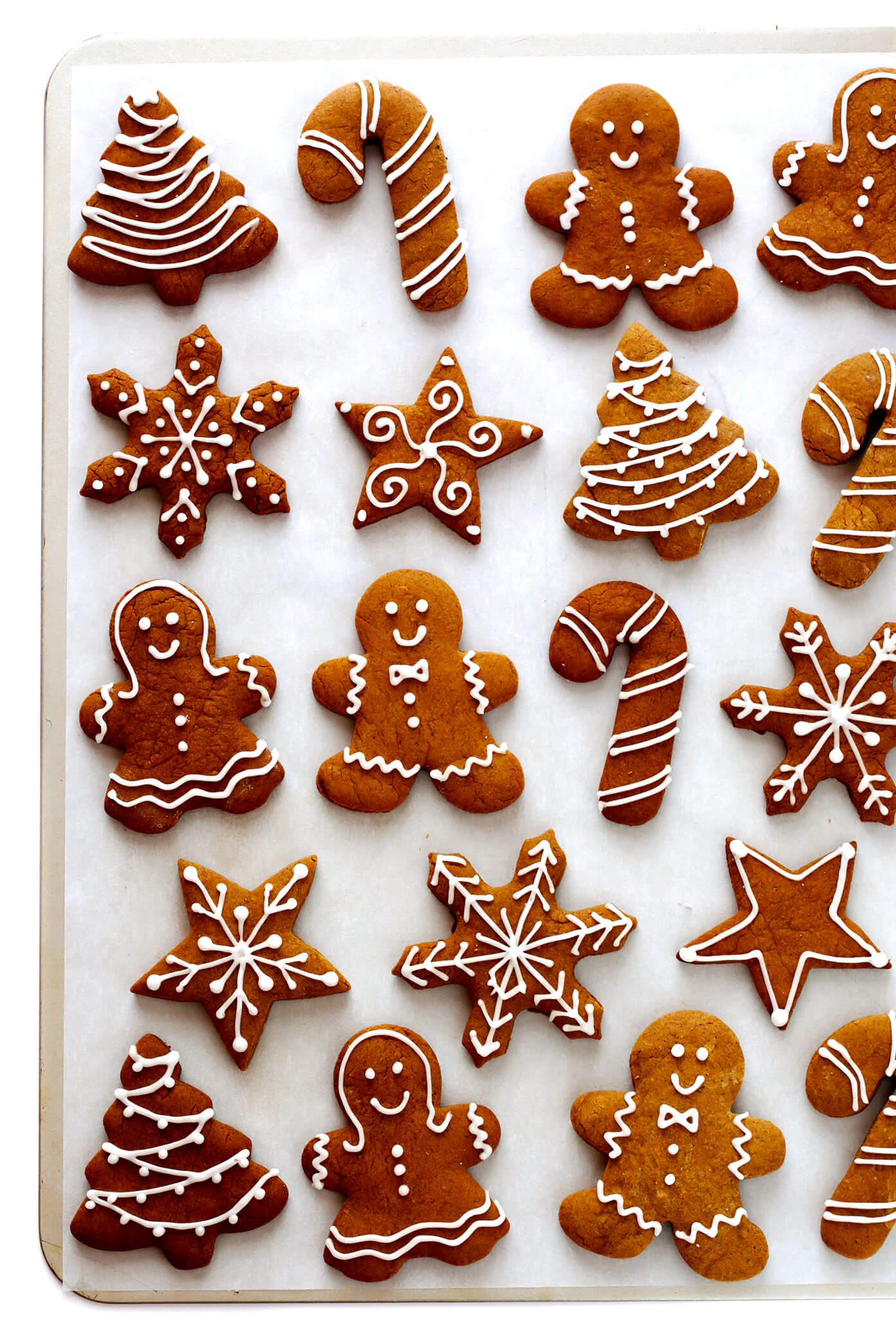 'Tis the season!
If you are planning to bake up a batch of gingerbread cookies over the holidays, I have the perfect recipe for you.
It's one that I have used for years and years now, based originally off of a gingerbread recipe from Elise Bauer (who many of you know and love from SimplyRecipes.com), and it is perfection.  You can bake it up to be as soft or as crispy as you'd like.  It's perfect for cutting out all of your favorite gingerbread people.  It's made with the tastiest warming spices, including lots of ginger and cinnamon.  And bonus — a batch of gingerbread baking in the oven is guaranteed to make your home smell amazing.
Over the years, I have tinkered around with various spices and add-ins for the recipe, and lately have been enjoying adding some orange peel to the dough, which plays beautifully with the warming spices.  But feel free to play around and spice the dough however you like.  And of course, the more frostings and sprinkles that you'd like to add, the merrier!
Let's make a batch.