These Chewy Ginger Molasses Cookies are easy to make, super-soft and chewy, and irresistibly delicious.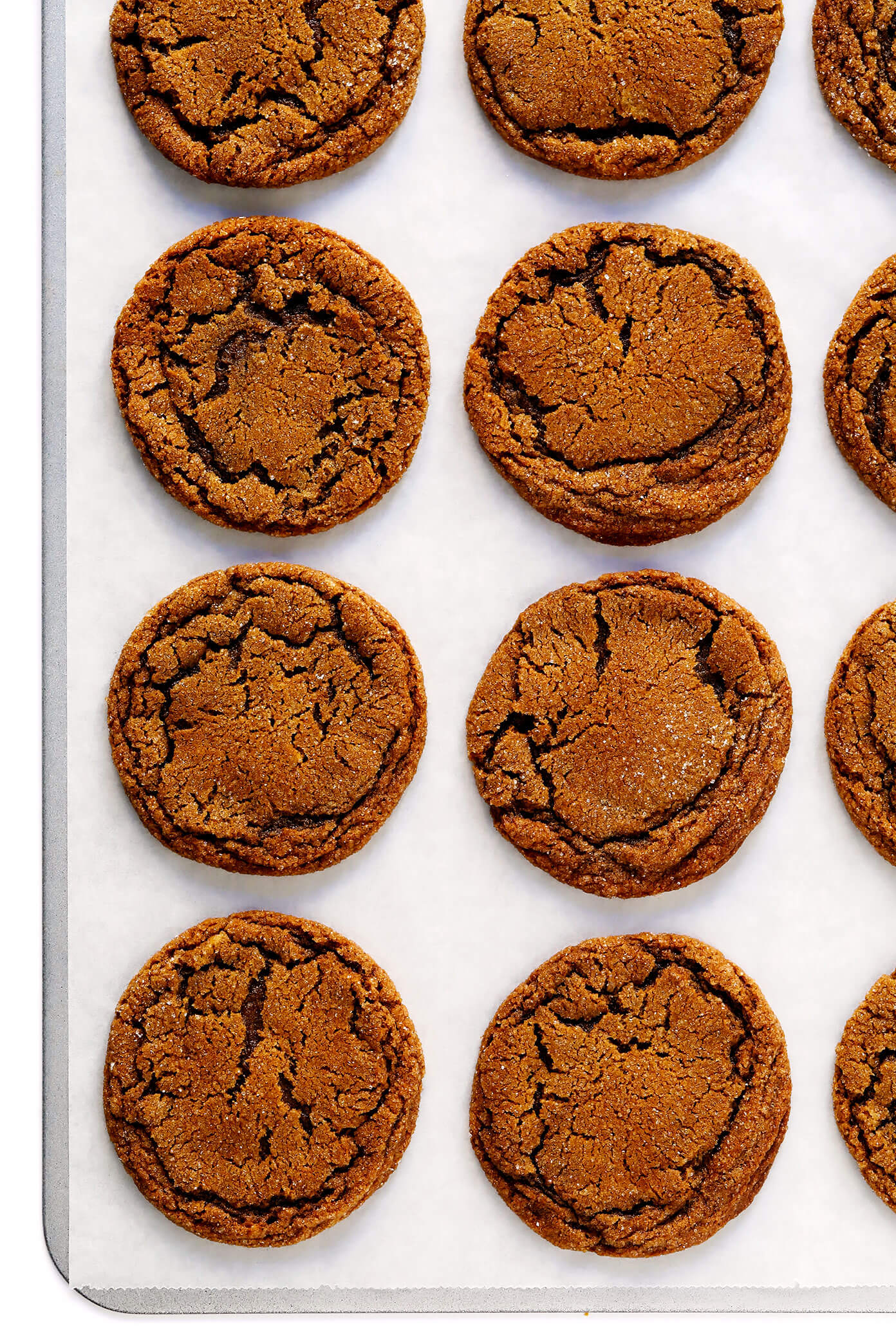 It seems a bold move to declare an all-time favorite cookie.  But after having been on Team Molasses for going on over three decades now, and already whipped up my third batch of molasses dough in a month, I've gotta say that I don't foresee any allegiance shifts happening soon.  So with that said, allow me to introduce you to my all-time favorite cookies…
…the most delicious, soft, chewy, gingery, life-changing molasses cookies. ♡♡♡
My love for these molasses cookies is entirely thanks to my mom, who baked fresh batches of cookies for our family pretty much every week when we were growing up.  Granted, she was always a bit mystified that her oldest daughter (hi, Mom) never inherited her obsession with all kinds of chocolate cookies, which will forever and always be her all-time faves.  But molasses cookies were always a compromise we could both agree on.  We both love these cookies.
This time of year, they are still the first recipe to which I always turn for holiday cookie baking.  And this year in particular, they've been extra fun to share with all of our European friends who — as it turns out — maybe love them even more than we do!  Ha, every time that we have served them to our friends, and our Spanish class, our neighbors, everyone goes crazy for them.  Which means that we never come home with leftovers.  Which just means that we have to keep baking more, naturally.  Which requires exactly zero twisting of my arm.  More molasses cookies for all!
Anyway, these cookies are clearly a hit.  So as part of our week of cookies here on the blog, I thought I would bump this recipe back up to the top of the pile today for some non-chocolate cookie inspiration.  I initially shared this recipe on the blog nine years ago.  But that said, a number of you have reported over the years that your cookies have spread a bit more than you like.  So I've been tinkering around with our family recipe this fall, and have made a few small adjustments to the recipe below that should help them to stay nice and thick and chewy, without compromising the flavor of the cookies at all.  (Although if your cookies do ever flatten out, I promise they'll still be delicious.)
So I hope that you enjoy them as much as we do, and if you decide to bake up a batch, I'd love to hear how they go!  Enjoy, everyone!