Mashed Sweet Potatoes are an easy, healthy, and delicious side dish for Thanksgiving, Christmas, or any meal. You Will love this sweet potato mash recipe!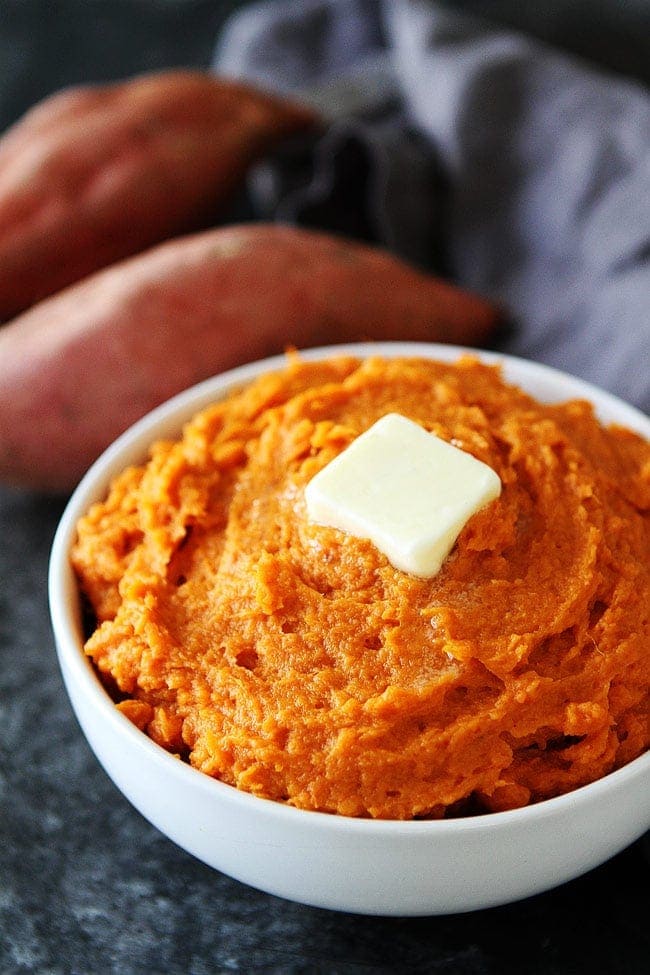 Sweet Potato Mash Recipe
I think Mashed Sweet Potatoes are underrated. Regular old mashed potatoes tend to get all of the attention. Sure, I like mashed potatoes, but I think mashed sweet potatoes are much better than the classic side dish.
So today, I am putting the spotlight on Mashed Sweet Potatoes. They deserve some attention and I really think you should add them to your Thanksgiving menu. I make them every year and they are always a hit!