This delicious homemade apple cider recipe is super-easy to make in the Crock-Pot, Instant Pot or on the stovetop.  It's made simply with apples, warming spices, water, and your choice of sweetener.  And it is so comforting and delicious.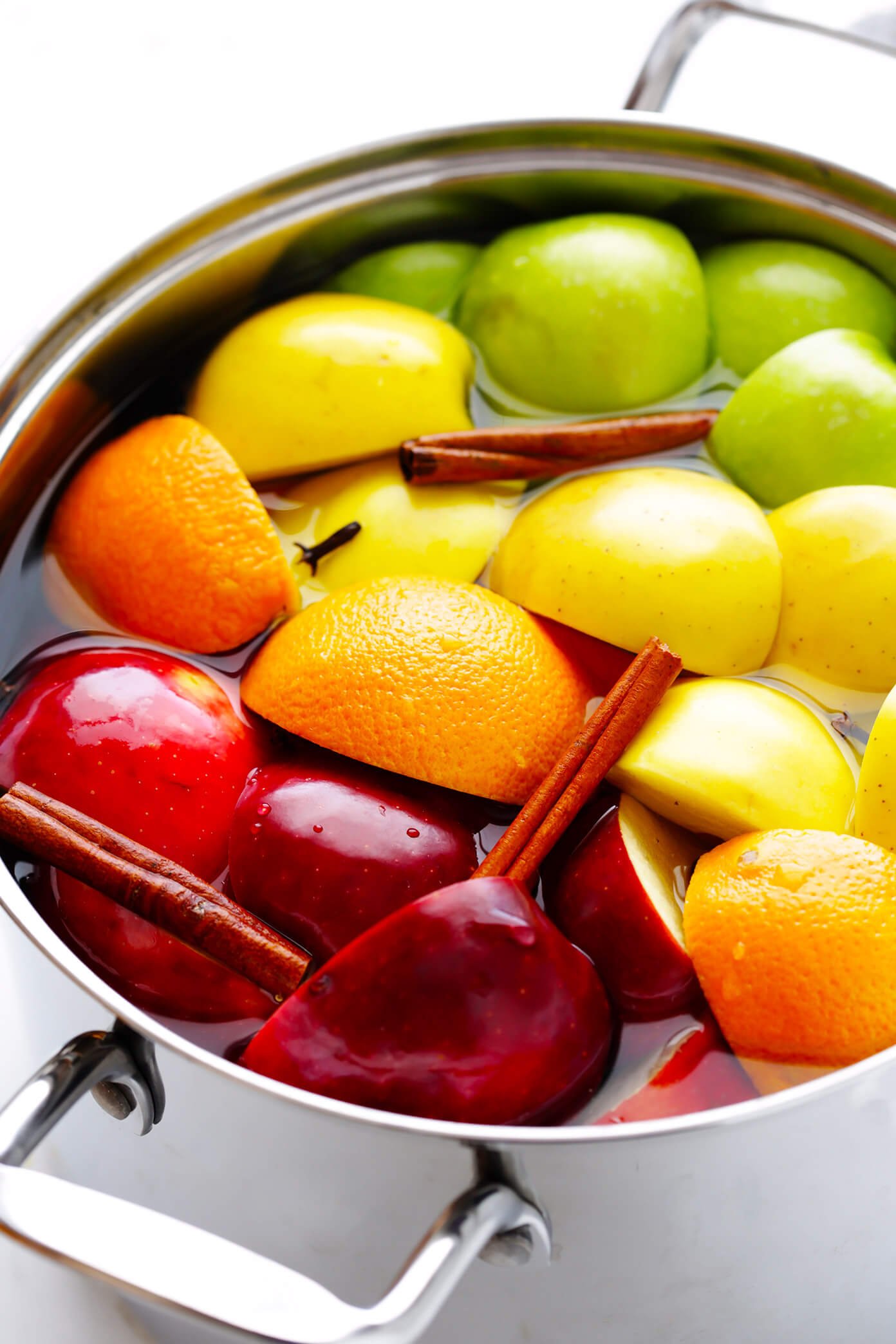 Pssst, I'm going to let you in on my favorite cold-weather, holiday, ultimate-hygge entertaining tip.  It's these three simple words right here.
Homemade apple cider. ♡♡♡
If you've never tried making apple cider from scratch before, I can't recommend it enough.  First off, it is absolutely delicious, and tastes so much fresher than anything you can buy at the store.  Second, it's super duper simple to make in the Crock-Pot, Instant Pot, or on the stovetop.  And when you make your own apple cider from scratch, you get to choose your sweetener and how much of it you add.  Third, it's the gluten-free, vegan, alcohol-free drink that everyone at a gathering can easily enjoy.  (Or of course, you're also welcome to keep a bottle of bourbon or brandy nearby, if people would like to spike their cider.)
But I've gotta be honest, the main reason I love making apple cider is because it makes your home smell absolutely amazing.  Seriously, a warm pot of cider simmering on the stove will beat out your strongest fall candles any day.  And especially when you're wanting guests to feel extra cozy and welcome in your home on a chilly winter night, I'm tellin' ya, this cider is like — poof! — instant hygge.  It's always the first thing my friends and family comment on when they walk in the door.  And a steaming mug full is guaranteed to everyone up on even the chilliest of days.
So now that the snow is falling, and apples are in season again, it's time, friends.  Let's make a batch!