Salted Caramel Pumpkin Pie is the BEST pumpkin pie recipe. This pumpkin pie will be everyone's favorite Thanksgiving dessert!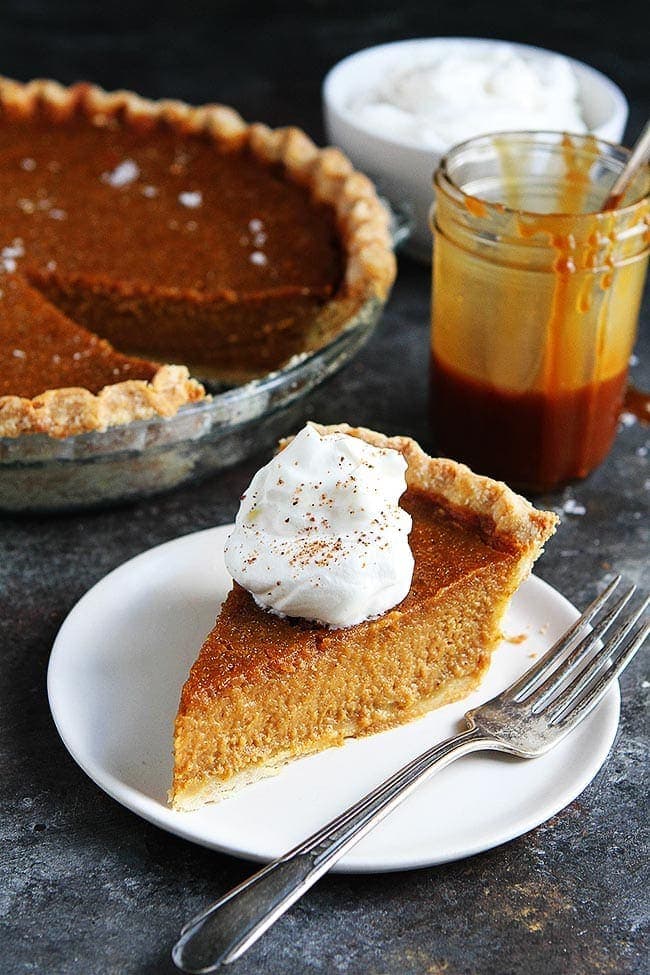 The Secret Ingredient to the BEST Pumpkin Pie
Confession, I am really not a pie person when it comes to dessert. I would rather have a cookie or brownie any day. And I really don't like pumpkin pie…at all. BUT there is one exception, I do love Josh's pumpkin pie because it is different. It has a secret ingredient that is a major game changer. Josh adds salted caramel sauce to the traditional pumpkin pie and it is EPIC! This is hands down the BEST pumpkin pie in the world!