Anyone else feel like Thanksgiving is like the Super Bowl of food? (Or is the Super Bowl the Super Bowl of food? Whatever.) Turkey! Green Bean Casserole! Mashed Potatoes! Cranberries! Pie! All happily together on a plate.
While the turkey is obviously the real MVP, personally, our favorites are all the other stars of the show. We love a good Thanksgiving salad, crunchy sweet potato casserole, and perfect buttery stuffing. Ugh, is it Thanksgiving yet???
Here are some of our favorite Thanksgiving recipes – from appetizer to dessert. Happy feasting!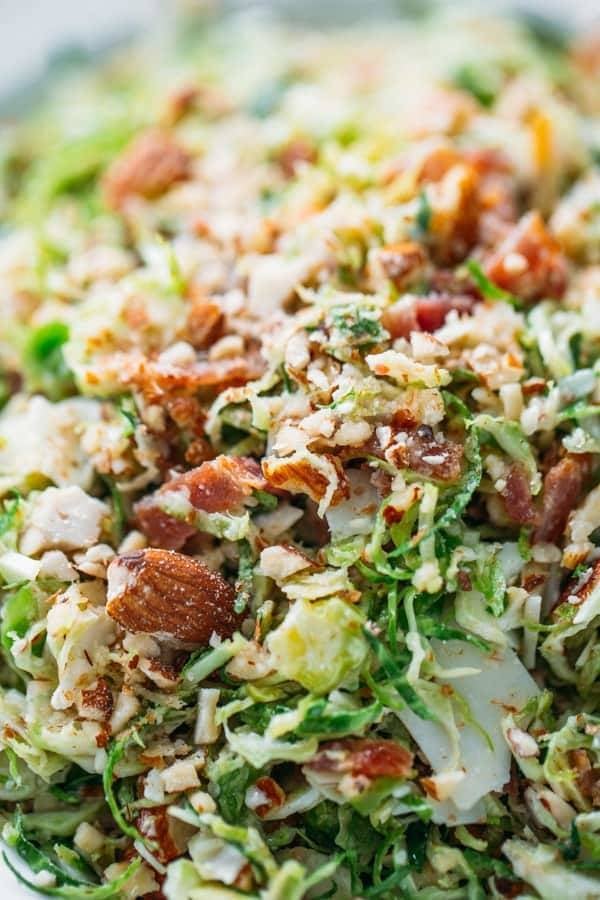 Hands down, one of our absolute favorites. Fresh brussels sprouts, crispy bacon, tangy dressing, and a generous sprinkle of Parm.

Roasted cauliflower, sweet potato, grains, lemon dressing. Hitting all the autumn high notes, here.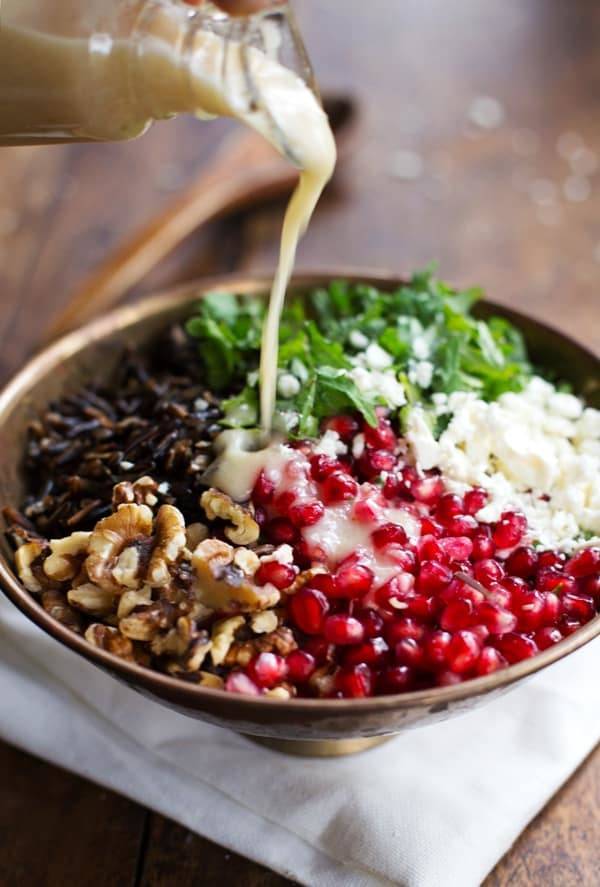 Not only super tasty but also SUPER BEAUTIFUL. Love this one.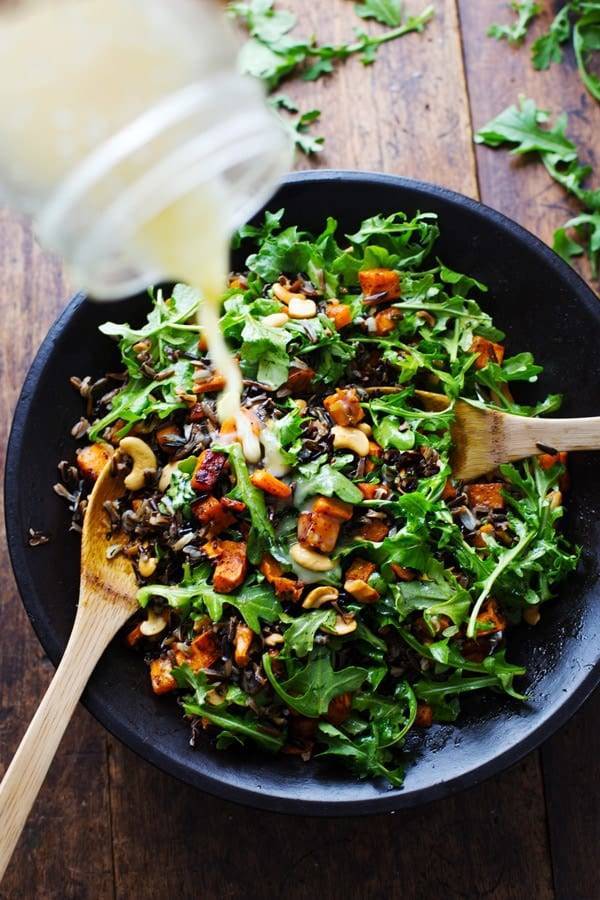 Super simple: just roasted sweet potatoes, wild rice, cashews, and an easy lemon dressing. YUM.



from CamilleStyles.com
You won't even miss the bread with these.


from DamnDelicious.net
You can literally never go wrong with baked brie.

Creamy mashed potatoes MADE IN THE INSTANT POT. This is not a drill.

from SallysBakingAddiction.com
Right up there with the turkey as far as Thanksgiving classics go. Even better: no canned green beans!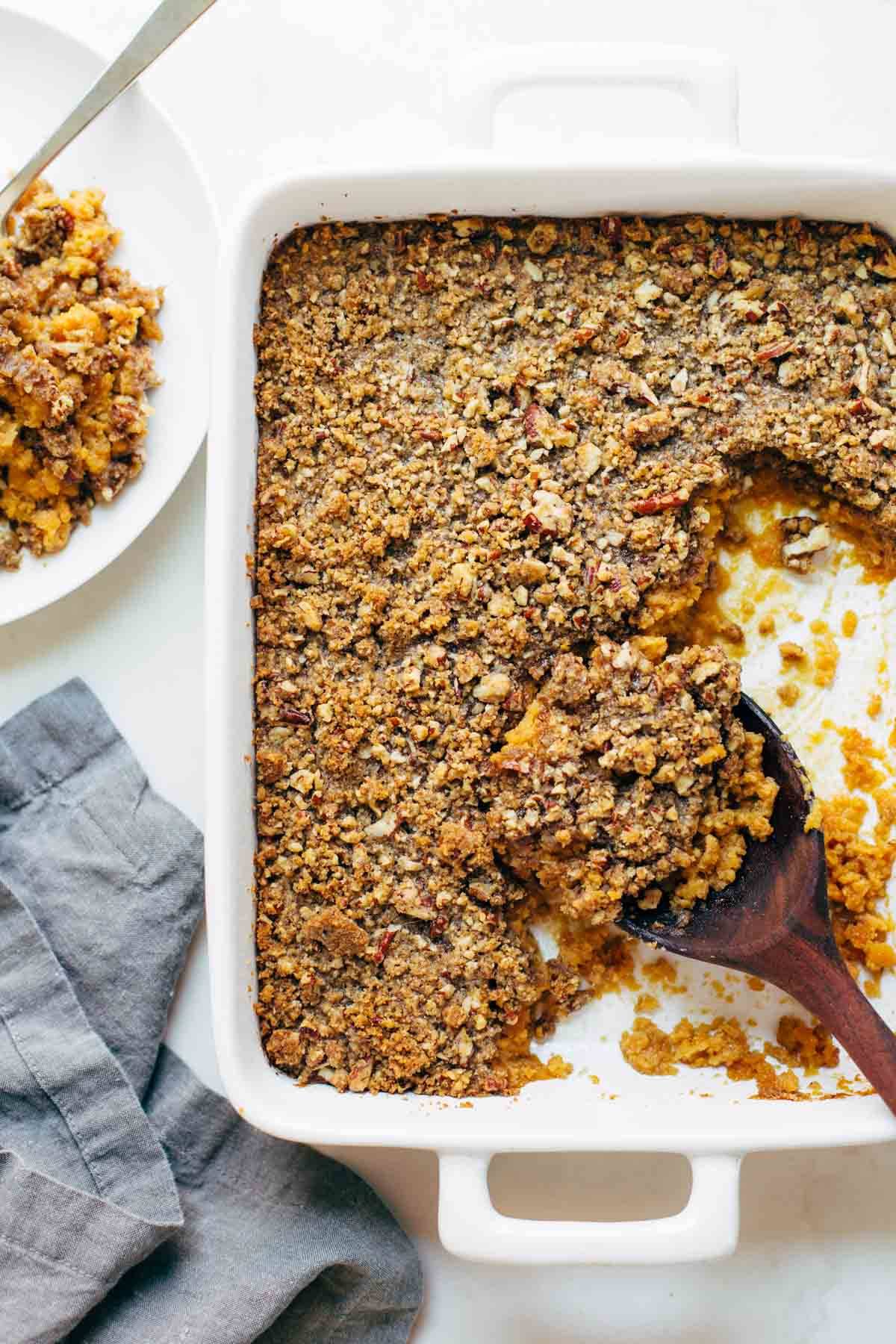 Making all our Thanksgiving dreams come true. That crunchy brown sugar topping will give you life.

from BuzzFeed.com
Can't go wrong with a classic Thanksgiving stuffing (that's NOT from a box).


from CafeDelites.com
Anyone  feel like making a turkey in an oven all day is just a littttttle too high maintenance? This is your hands-off solution.

from CookieAndKate.com
A prime main dish for all your vegetarian friends. Bonus: super low maintenance because it's BAKED!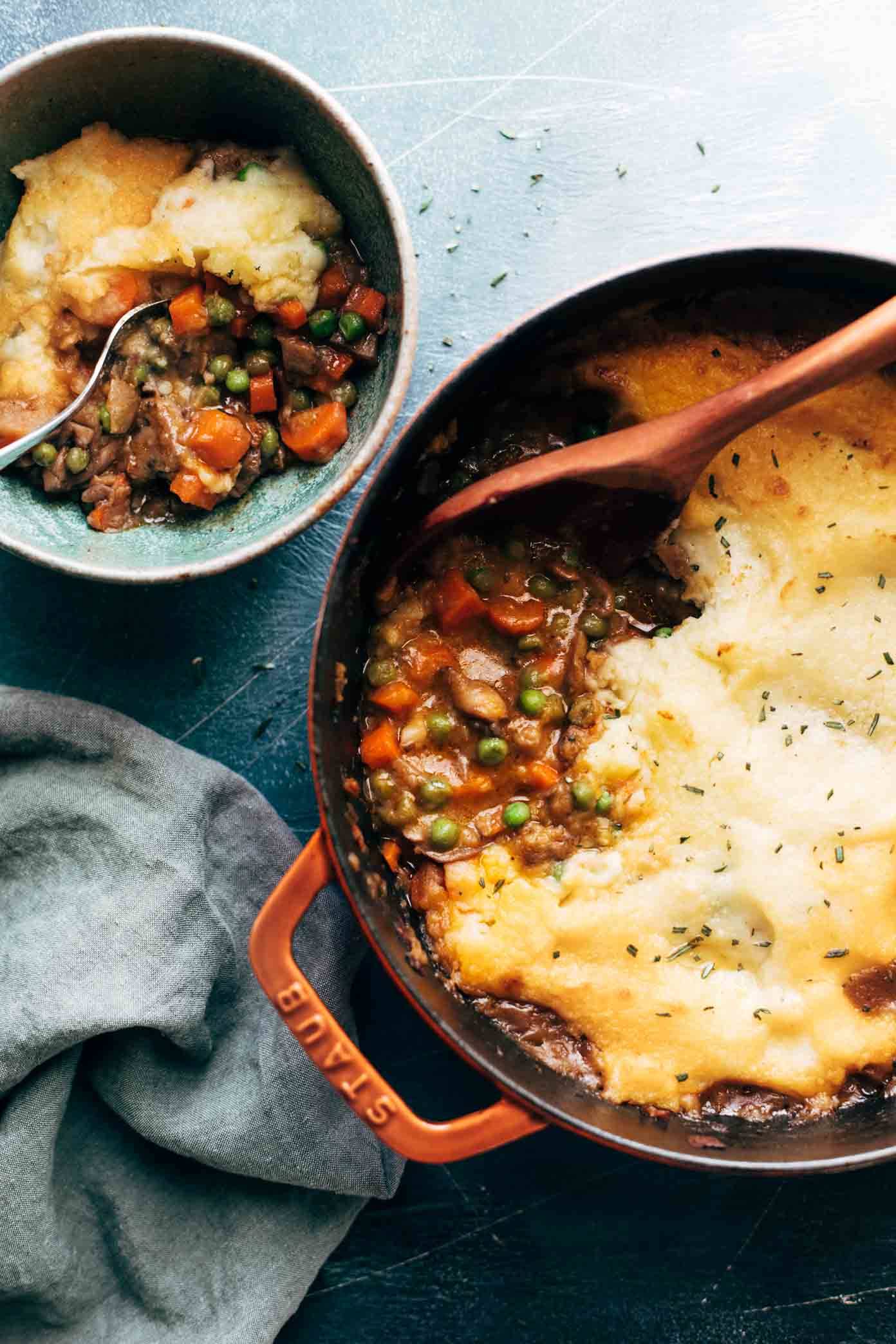 Saucy mushrooms, carrots, and peas topped with creamy mashed potatoes. Real food meets comfort food.


So retro and soooo amazing. Made super easy with YELLOW CAKE MIX. No jokes here.

from WellPlated.com
Everyone loves a good blondie. Especially when they're naturally sweetened, gluten-free, AND vegan.
Caramely apples tucked in by a brown sugar-y crust on both sides. Can you think of anything better?
from SallysBakingAddiction.com
Is it really Thanksgiving if there's not pumpkin pie?
Vegetable in a dessert? Give it a chance.



from GirlInTheLittleRedKitchen.com
Post-Thanksgiving lunch plans, right here.
Obviously a proper response to too much Thanksgiving food is MORE THANKSGIVING FOOD.
from ILoveVegan.com
Take all your veg-friendly leftovers, load them up in a bowl, devour.
Because we all need a good detox after all of the above.

from TheAlmondEater.com
Aren't scrambles just the ULTIMATE clean-out-the-fridge meal?

Happy early Thanksgiving to you and yours! Whether you're traveling to see friends/family or staying close to home, we're hoping this season is filled with lots of gratitude and love. ♡
The post 23 Best of Thanksgiving Recipes from Around the Internet appeared first on Pinch of Yum.