This classic 1-Hour Soft and Buttery Dinner Rolls recipe is easy to make, full of great buttery flavor, and just as warm and comforting as always.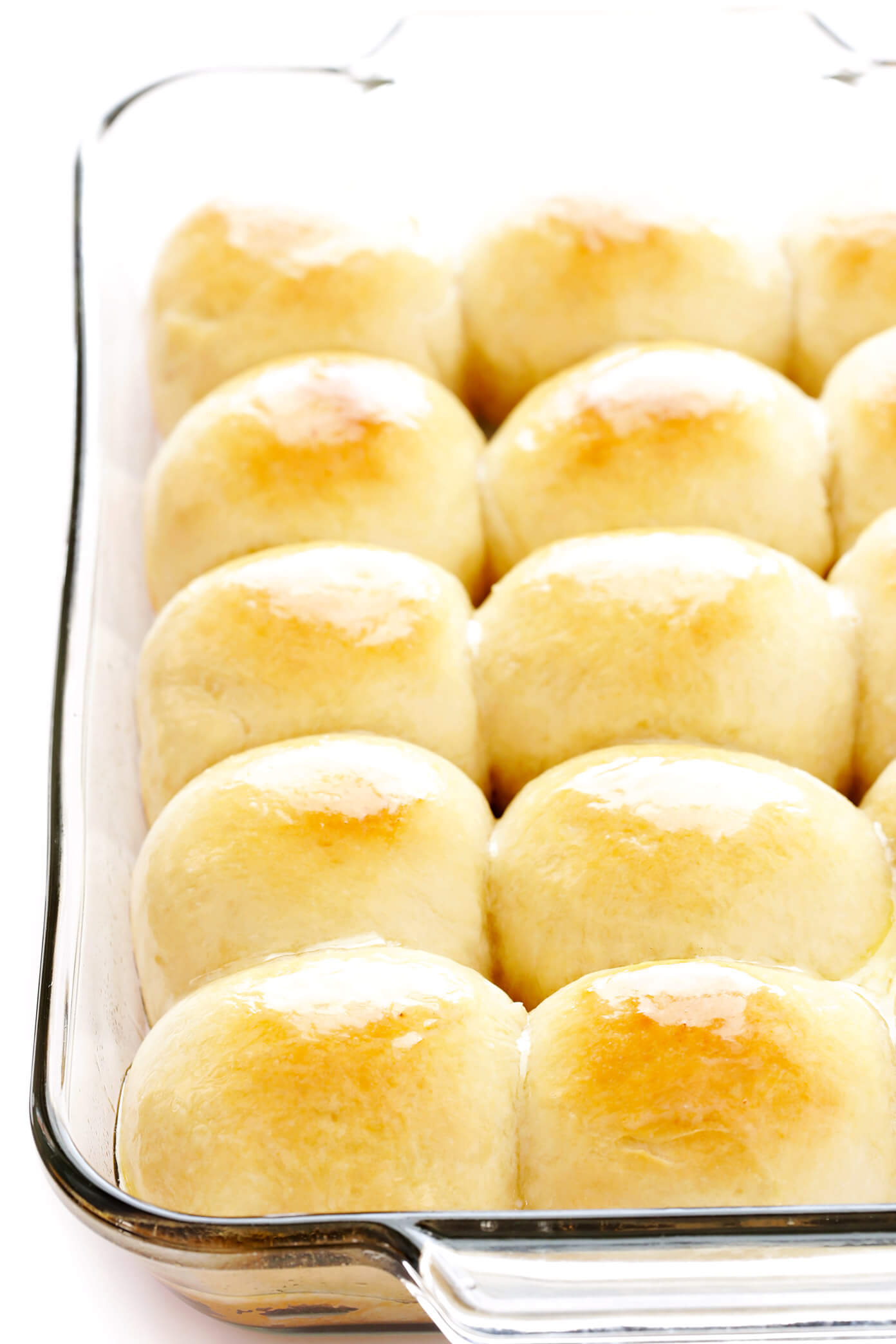 Growing up, I was always the pickiest kid at the dinner table.
But especially so on Thanksgiving.
While my extended family would pile their colorful plates high with a bounty of turkey and gravy, every kind of casserole, stuffing, cranberry sauce and veggies galore, my picky little plate, by contrast, was a study in monochrome.  I would quickly bypass all of the veggies to pick out a small slice of turkey (white meat only, I insisted), a big scoop of mashed potatoes (sans-gravy, of course), maybe a small scoop of corn (had to meet Mom's one vegetable quota), and then — the best part of the entire meal — one of my grandmother's famous soft and buttery dinner rolls.  Atop which I would pile another dinner roll.  And another.  And another.
What my plate lacked in diversity, it made up for in height.  I could balance an impressive mountain of carbohydrates when it came to those dinner rolls!
Fast forward thirty years, and I still look forward to good dinner rolls on Thanksgiving just as much.  Granted, they are now surrounded by a much more balanced array of veggies (the more, the merrier), dark turkey meat (finally saw the light!), and gravy on everything (yum).  But warm pan of soft and buttery dinner rolls each holiday is still a must.  And since I rarely make them nowadays, when I do bake up a batch, I want the real deal rolls that I grew up with.  I'm talkin' all-purpose flour, plenty of butter, yeast and rise times and the whole nine yards — this recipe right here.
And the good news?  This recipe is actually surprisingly simple to make, especially if you're new to working with yeast.  And it can be ready to go from start to finish in just one hour. So if you're looking for a solid dinner rolls recipe to make this Thanksgiving (or any night of the year), I thought it was time to bump this one back to the top of the blog today for you to bookmark.  I think you're going to love them!
(more…)