Roasted Brussels Sprouts with a simple honey lime dressing, spiced pepitas, avocado, cilantro, and a sprinkling of Cotija cheese. This easy Brussels Sprouts recipe is a great side dish for the holidays or any day!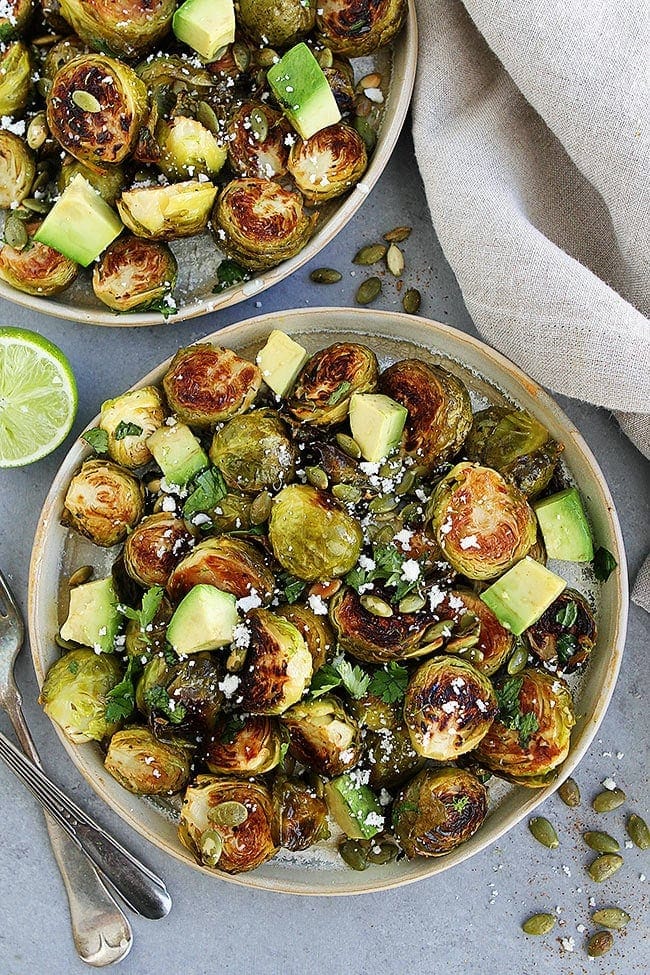 Roasted Brussels Sprouts
Brussels sprouts are one of my all-time favorite vegetables. I know sometimes they get a bad rap, but that is because sometimes they aren't cooked properly and can be a mushy mess. BUT don't be afraid of Brussels sprouts, they are so good if you cook them right. You will LOVE roasted Brussels sprouts, they are the way to go! Roasting brings out the best flavor and the Brussels sprouts aren't mushy, they are crispy and full of flavor!
And you are going to REALLY love my Honey Lime Roasted Brussels Sprouts with Avocado. The flavors are incredible!