Chocolate Peanut Butter Cookies-These decadent chocolate cookies are loaded with peanut butter cups, peanut butter chips, and chocolate chips! If you love chocolate and peanut butter, these cookies are for you!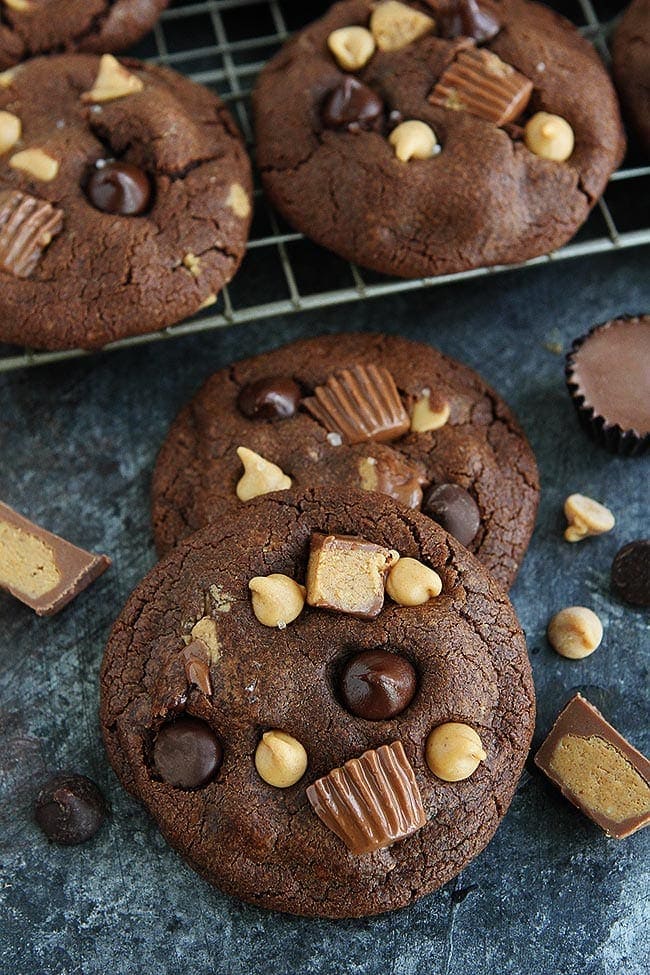 Chocolate and Peanut Butter, the Perfect Combo
Chocolate and peanut butter, two of my all-time favorite things, especially when combined. But do you know what makes chocolate and peanut butter even better? When you turn the two ingredients into a decadent cookie!
If you are a chocolate peanut butter fan, you will LOVE these cookies! The chocolate peanut butter combo is spot, just make sure you have a glass of milk close by because these chocolate peanut butter cookies are rich and that is a very good thing.