Learn how to make the best roasted Brussels sprouts with this classic recipe.  They're super-quick and simple to make, easy to customize with your favorite seasonings, and always so delicious.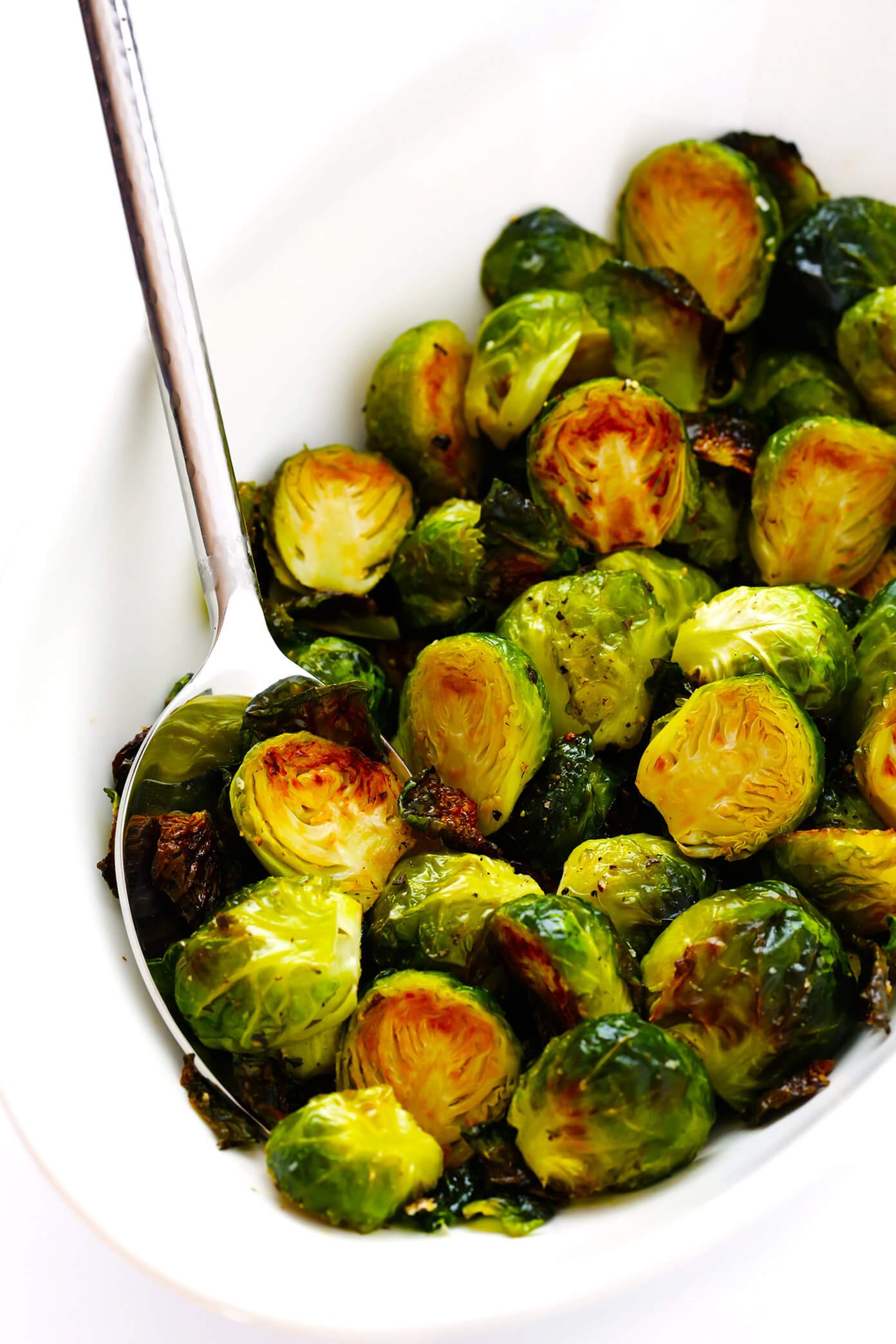 Raise your hand if you love roasted Brussels sprouts!
Mega fan, right here. ♡ ♡ ♡
And now that Brussels sprouts season has officially rolled back around again, you can pretty much count on these being on the menu as often as possible in our little kitchen.  We freaking love Brussels sprouts.  Love to shred them up for salads, stuff them in tacos, stir them in with pastas and gnocchi, add them to stir-fries, sprinkle them on pizzas — you name it, I'll find an excuse to add Brussels to it.  But the vast majority of the time, I usually just keep things simple and cook them my favorite way — roasted Brussels sprouts made simply with olive oil, salt and pepper.
It's the classic Brussels sprouts recipe that will never steer you wrong.  It's the side dish that goes with just about anything.  It's a recipe that's easy to customize a thousand different ways with your favorite seasonings or sauces.  And this time of year, I absolutely can't get enough of these little guys.
So if any of you happen to be looking for tips on how to cook Brussels sprouts, here's how I make them!
(more…)