Brown Butter Pumpkin Chocolate Chunk Bars with sea salt are the perfect Dessert for fall! The brown butter makes these easy pumpkin bars extra special!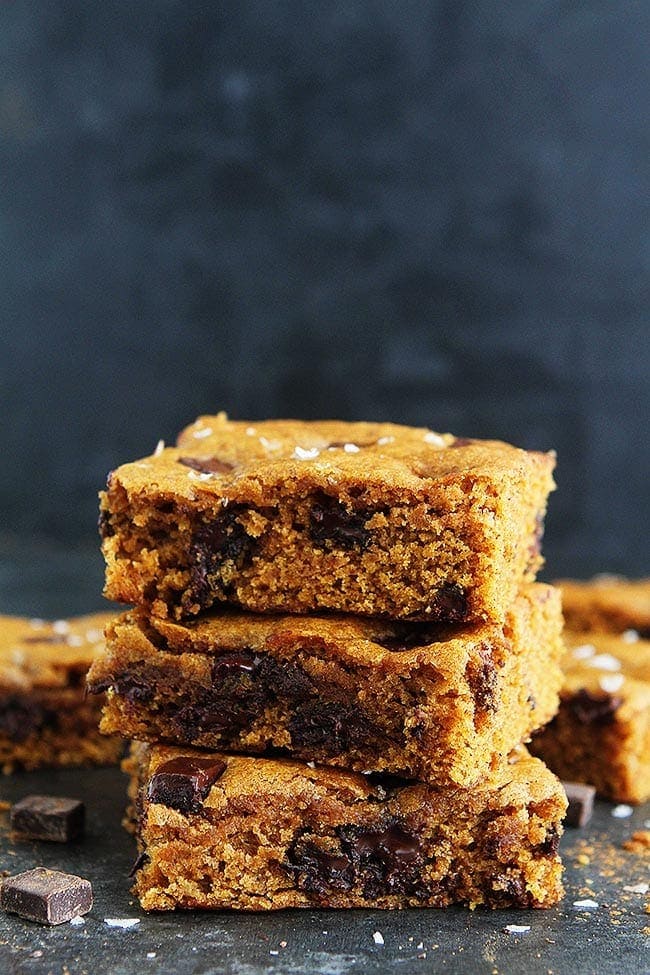 This post is sponsored by Kroger. 
Ultimate Pumpkin Dessert
If you are a pumpkin fan, you are in for a real treat today because I am sharing the ultimate pumpkin dessert, Brown Butter Pumpkin Chocolate Chunk Bars. How good do they sound? SO good, right? I can't even describe the deliciousness! I have been making these bars all fall and figured it was time to share the recipe with you so you can make them for your family and friends. You NEED these pumpkin bars in your life. They are so good I even made them twice in one week. I couldn't help myself!