If you like all things pumpkin chocolate chip, you will love these easy, no-bake Pumpkin Energy Balls. They only take a few minutes to make and are the perfect healthy treat for fall!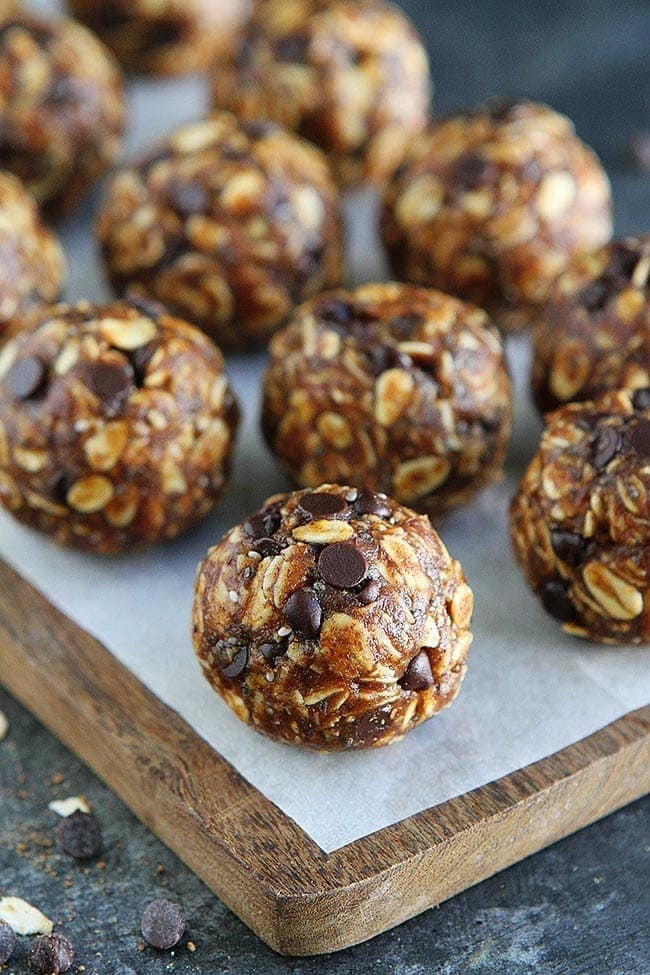 Pumpkin Chocolate Chip
I love pumpkin season because I get to bake up two of my all-time favorite pumpkin treats, pumpkin chocolate chip cookies and pumpkin chocolate chip bread. You can't go wrong with the classic pumpkin chocolate chip combo.
Well, this year I have a new favorite pumpkin chocolate chip treat, Pumpkin Energy Balls. And the best part? They are healthy and only take a few minutes to make. You don't even have to turn on the oven because these easy energy bites are a no-bake treat! Yahoo!! Who's excited? Both of my hands are raised! Let's make some energy balls!