This Spicy Vegetarian Cabbage Soup recipe is chock-full of healthy veggies, it's naturally vegan and gluten-free, and so hearty and delicious.  Feel free to make it as mild or knock-your-socks-off spicy as you'd like.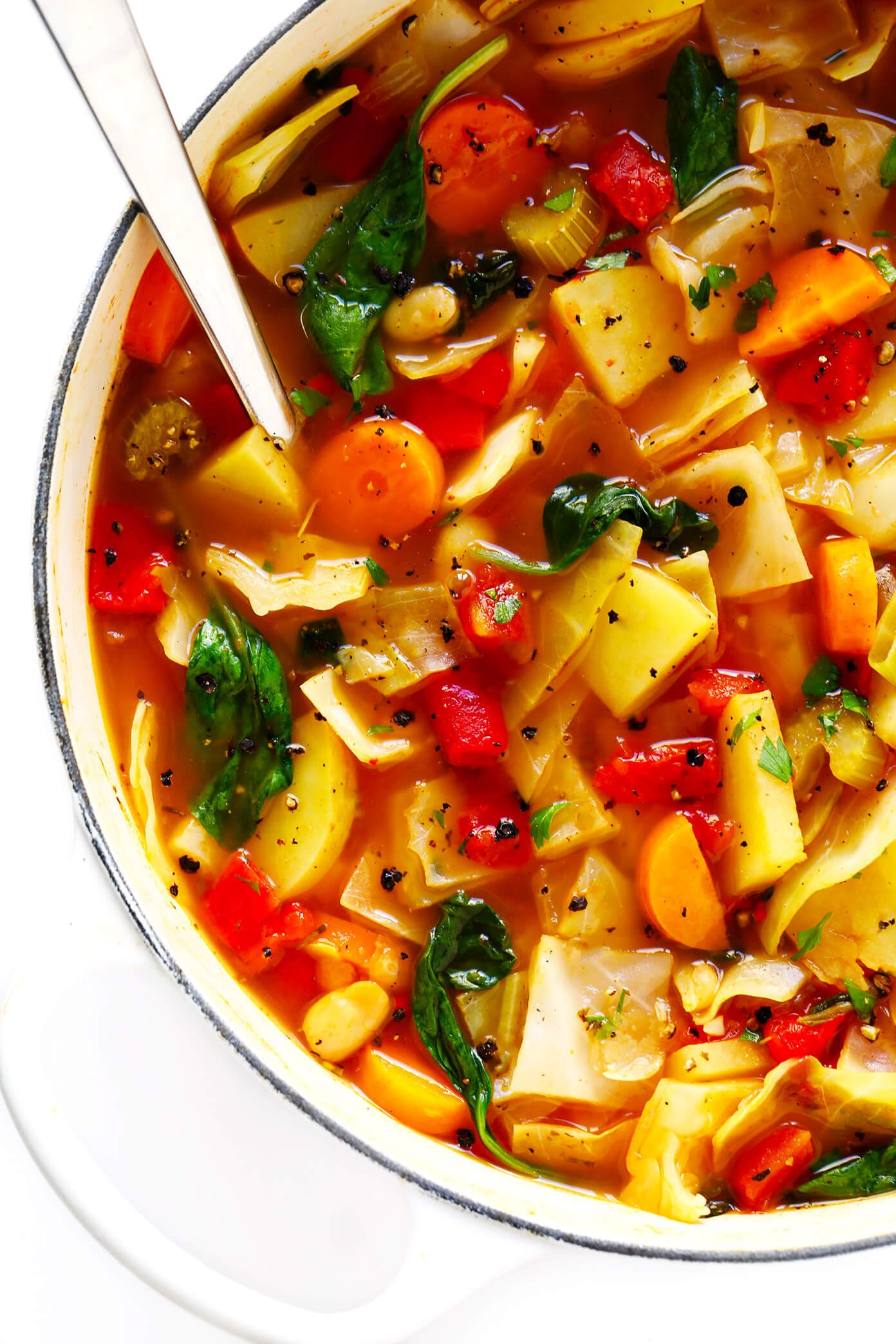 Somehow I missed the whole cabbage soup diet fad of the 90s.  But I finally discovered the magic of a really good bowl of cabbage soup a few years ago, and have been completely hooked on it ever since.
Thousands of you have made and loved my favorite Cabbage, Sausage and Potato Soup recipe, which I still make and enjoy often.  But I thought it was high time we had a vegetarian (and vegan) option here on the blog too.  So today I present to you the most delicious meatless alternative — this Spicy Vegetarian Cabbage Soup. ♡
Talk about a feel-good kind of recipe.  This soup is filled with a freaking mountain of veggies, simmered down together in the most flavorful, comforting, delicious broth, resulting in a hearty meal that is sure to warm you up on the chilliest of winter days.  It's the ultimate clean-out-the-produce-drawer kind of soup, completely customizable with whatever leftover veggies you happen to have on hand.  (Or you can save yourself some chopping and just add in a bag or two of frozen veggies.)  It's also super-easy to make in either the Instant Pot (pressure cooker), Crock-Pot (slow cooker), or on the stovetop — you pick.  It freezes beautifully, if you'd like to save the leftovers or make a big batch in advance for meal planning.  And it is downright delicious.
So if you're looking for a lighter yet still super-hearty meal to make this winter, grab a cabbage at the market (it's in season!) and let's simmer a big pot of soup together.