These Holy Mole Enchiladas are made with my favorite 20-minute mole sauce, filled with chicken and beans and cheese (or your choice of filling), and loaded up with fresh toppings.  So much amazing flavor in one dish!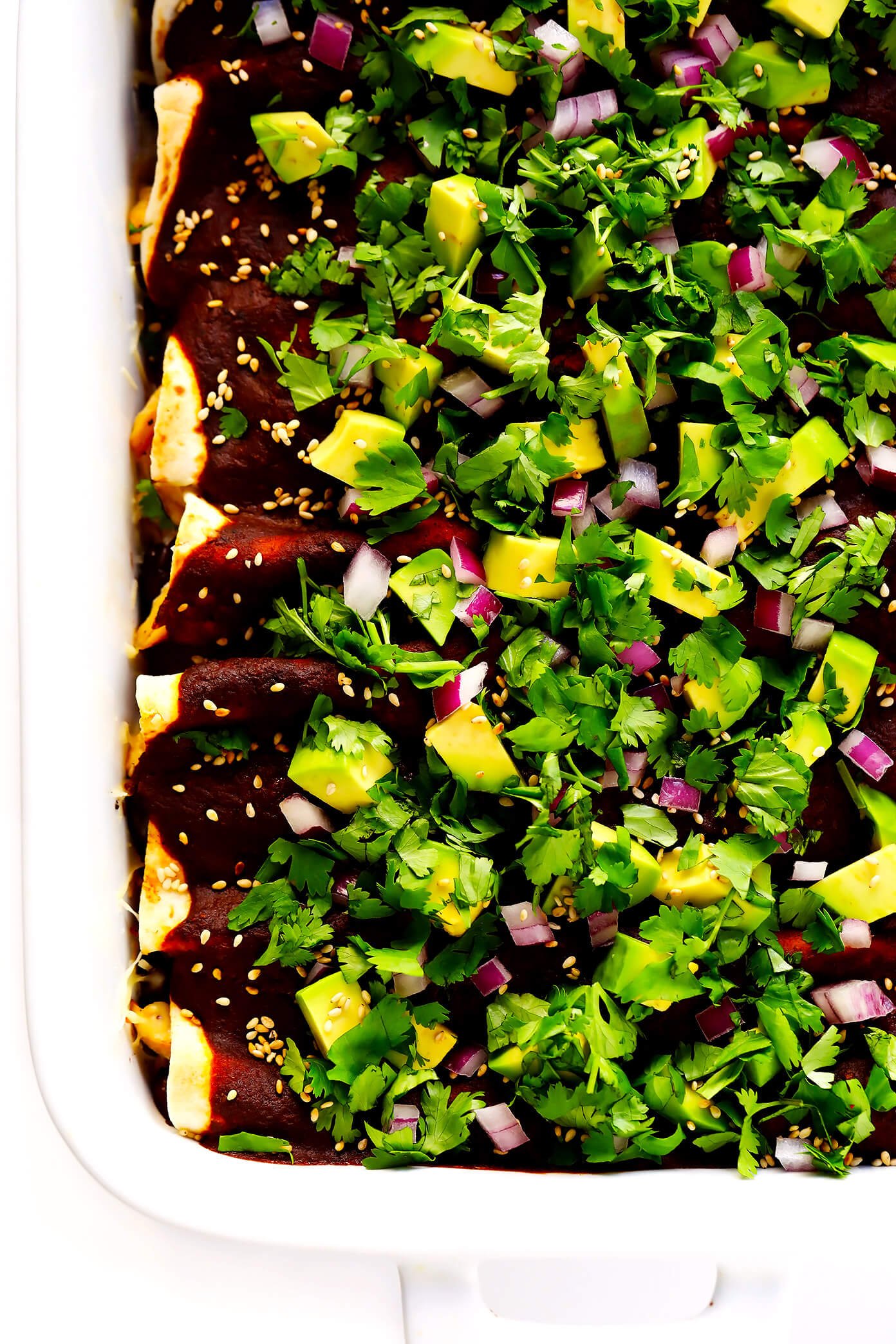 Alright, time to put this new 20-minute mole sauce to use.
I vote we make some mole enchiladas!
I loaded mine up here with a simple baked chicken, beans, and shredded cheese filling.  But really, you could fill them with just about anything — carnitas, barbacoa, roasted cauliflower or other veggies, beans, cheese, you name it.  Pretty much everything goes well with this magical mole, so take a good look around the fridge and toss in anything you have on hand that sounds delicious.  Then pop those enchiladas in the oven until they're hot and crispy, pile them high with lots of fresh, cool toppings to balance out that rich, warm mole.  And get ready to have your enchilada-loving life changed for good.  ♡
Seriously, I could not get over how much flavor was packed in one small bite of these enchiladas.  We went back for seconds…and then thirds…and then couldn't wait to dig in for leftovers again the next day.  (Which says something, for the girl who gets super-bored with leftovers!)  I think you're going to love them.
Pues vamos…let's make some!
(more…)