An unbelievably delicious tofu stir-fry, made with my easy baked tofu recipe and tossed with the most heavenly garlic black pepper sauce.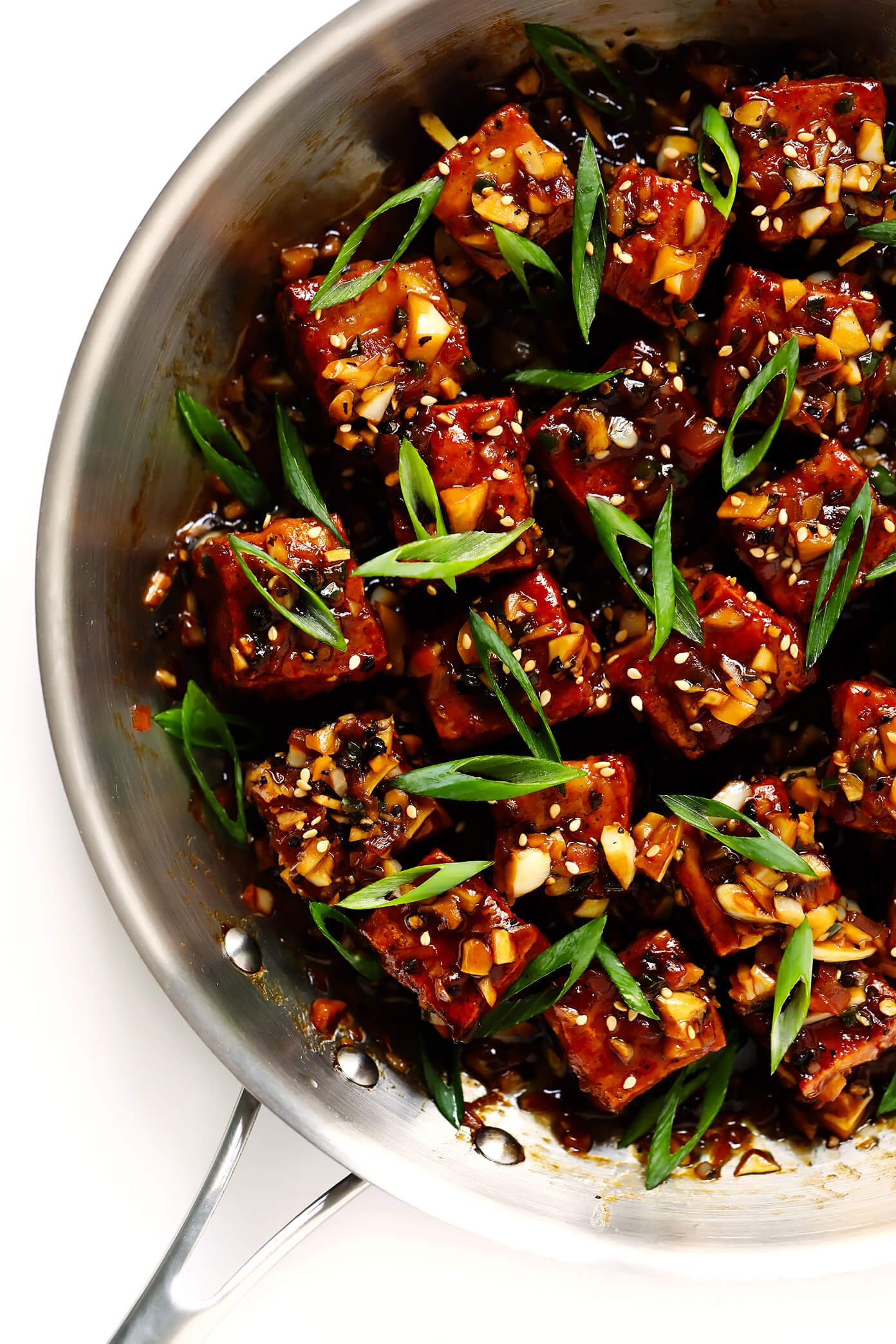 So named because — as our friends said — this recipe has the power to magically turn anyone into a tofu lover. ♡
Barclay and I have been tinkering around with this one for the past few months, ever since we had dinner with some friends this summer who served us a version of Ottolenghi's black pepper tofu.  We instantly fell in love and ate every bite, and and then ran home to try making the recipe ourselves.  (Since, as I mentioned last week, this vegetarian husband of mine loves his tofu.)  But when we looked it up, the recipe called for a bunch of ingredients that we didn't have on hand and was also quite time-intensive.  So we modified a simpler, speedier version of our own.  And in the months since, we have tweaked and tweaked our recipe until it was just right for us.  And oh my goodness, it is a total winner.
We absolutely love this tofu!
It's full of bold, savory, garlicky flavors, plus a nice hint of sweetness.  It can be as spicy or as mild as you prefer.  It's nice and hearty, yet still naturally vegan.  And wow, is it delicious.
I've been excited to share this one with you for awhile, so I'm happy that today is finally the day!  Let's make some tofu!
(more…)