This Chipotle Hummus is Full of Flavor and easy to make at home. Serve the hummus with cut up vegetables, chips, or pita bread! It makes a great appetizer or everyday snack!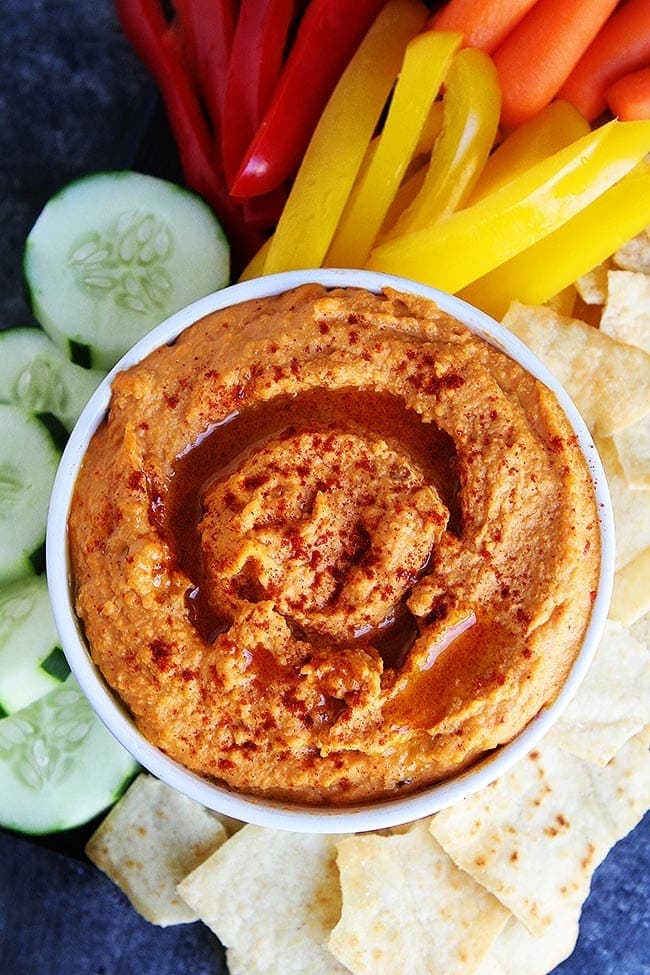 Hummus, a Healthy Snack
I try to make hummus every week so we have it in the fridge for healthy snacking. The boys love dipping hummus into just about everything. It is a family favorite snack!
My current favorite hummus flavor is Chipotle Hummus. Oh man, it is SO good. I love chipotle everything and decided to add a little chipotle kick to our hummus and it was the best decision ever. The chipotle flavor is a game changer, it makes the hummus extra delicious!