All of my best tips for how to make the most perfectly baked salmon in the oven.  This baked salmon recipe is easy to customize with your favorite seasonings, and takes less than 15 minutes from start to finish.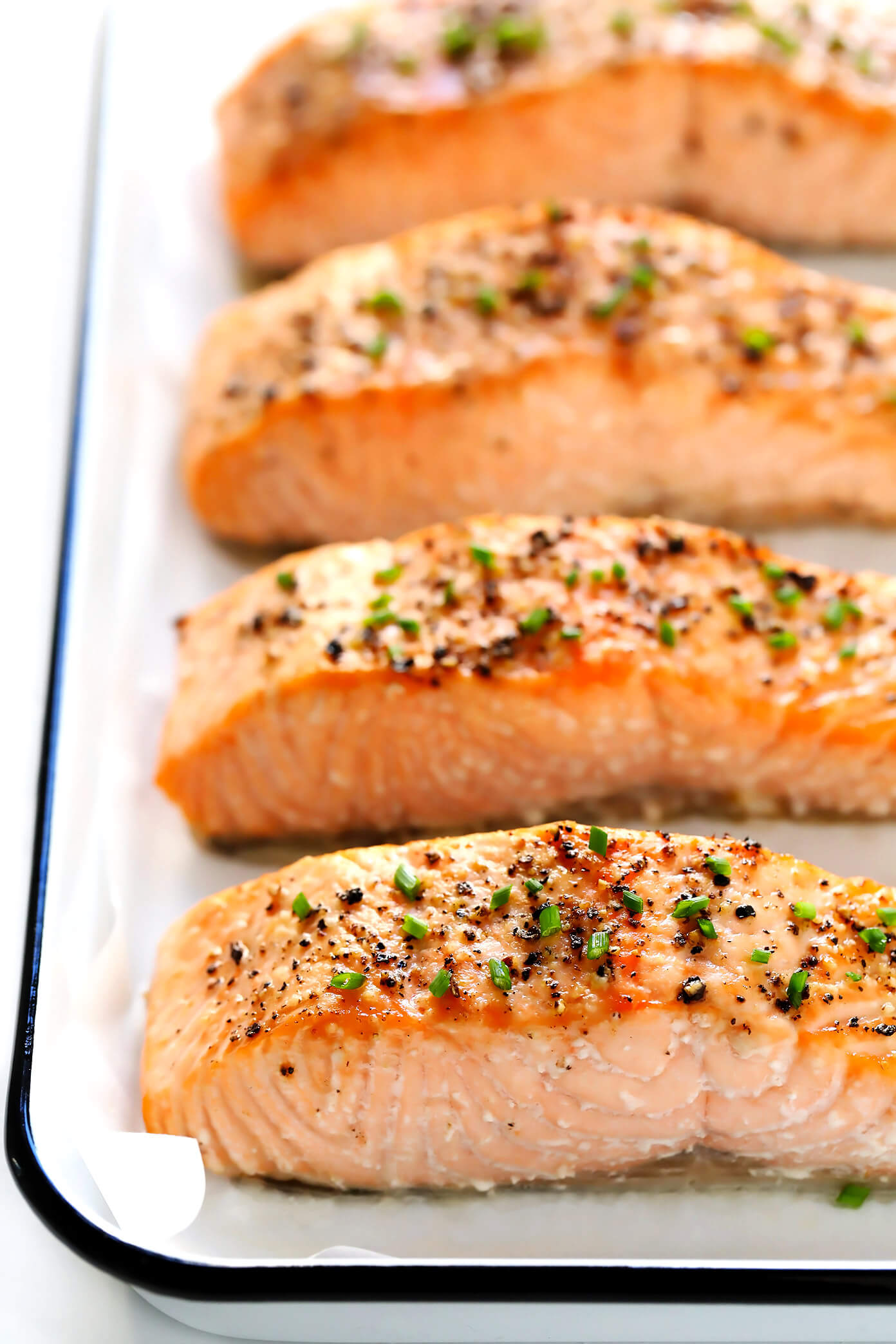 Today we're moving on in our series about baked proteins from meat (chicken, steak, pork) to shrimp to…fish!
Specifically…baked salmon. ♡
When I took requests for this series, salmon was by far and away the most popular fish that you all wanted to learn about.  And with good reason — it's a fish that's delicious, affordable, easy to find, packed with protein and omega-3s and other healthy nutrients, and it pairs beautifully with a variety of different seasonings and sauces.
It's also incredibly easy to make baked salmon in the oven, which is my favorite way to prepare it.  So since I've already shared two recipes here on the blog for how to bake salmon wrapped in foil (for honey mustard and garlic lovers), I thought that today we could go back to the basics and talk about how to make classic baked salmon filets on their own.  With a few simple tips, your salmon can be perfectly crispy on the outside, moist and tender and flaky on the inside.  Then the decision will be up to you whether to serve it plain or add on extra sauces or seasonings.
Let's talk about how to bake salmon! (more…)