The easiest way to cook shrimp — pop it in the oven!  This delicious baked shrimp recipe is always a winner, it only takes 10 minutes total, and it's easy to customize with whatever seasonings you love.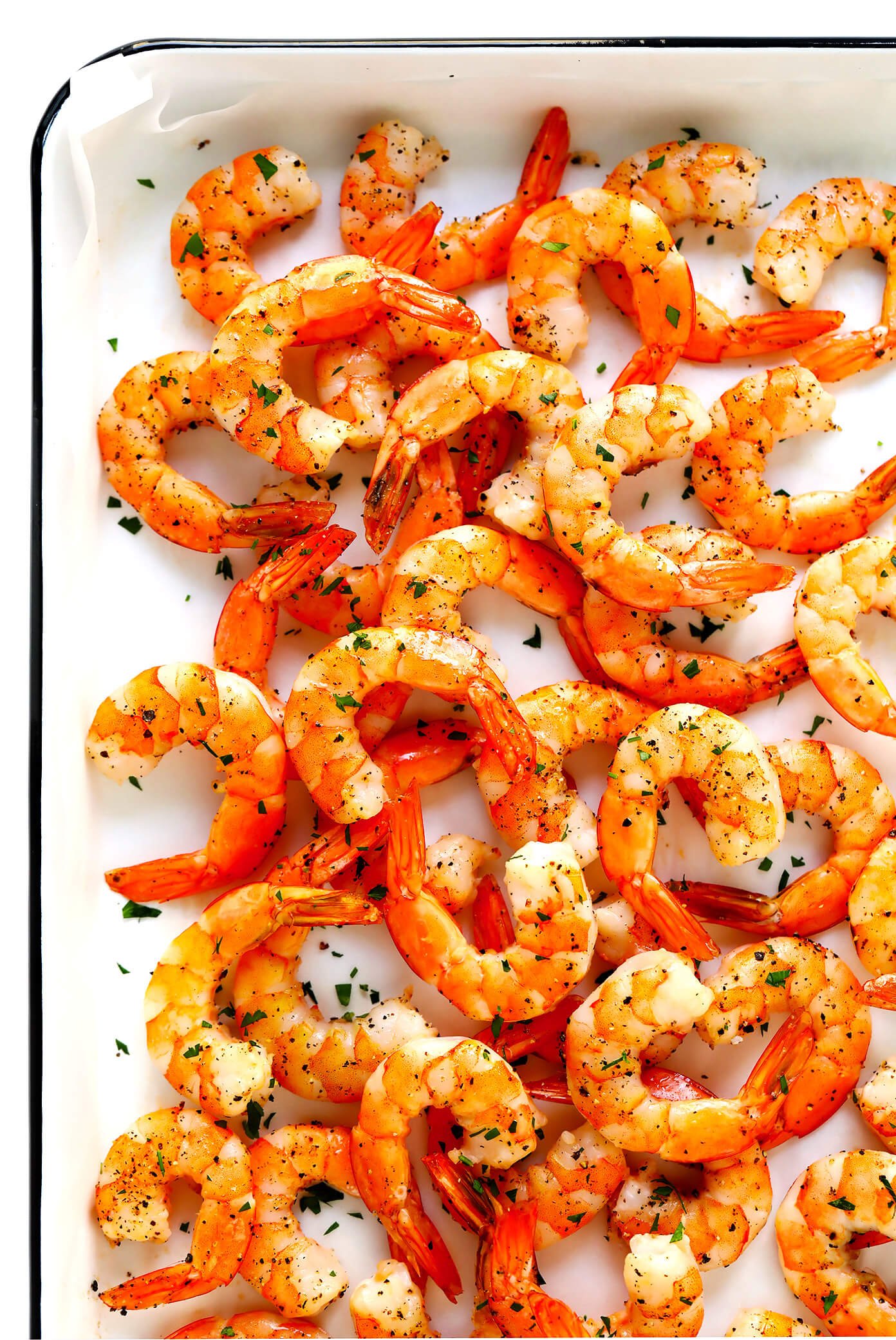 Alright, after talking last week about how to bake chicken, pork and steak in the oven, we're moving on in our series this week to the world of baked seafood and tofu.  Beginning today with what is quite possibly the easiest recipe in the world…
…baked shrimp. ♡
A few weeks ago on Instagram, I shared a quick tutorial in my stories about how to cook shrimp in the oven.  And tons of you reported back that you gave it a try for yourselves and couldn't believe how quick and easy it was.  Which is precisely why I'm such a big fan of this method!
Baking (or technically, broiling) shrimp is by far the easiest and quickest and most reliable way I know to cook shrimp.  An entire batch can be ready to go in less than 10 minutes from start to finish.  The shrimp are always perfectly cooked, with a bit of crisp on the outside, yet still nice and tender inside.  You can use this method to make a small or huge batch of shrimp.  And — as has been the case with all of the proteins in this series — this method is totally versatile when it comes to flavor, so you can can add in whatever seasonings or marinades you prefer.
Trust me.  If you love shrimp, you've gotta give this one a try.
(more…)