My favorite baked pork chops recipe — easy to make, nice and juicy, and easy to customize with your favorite seasonings.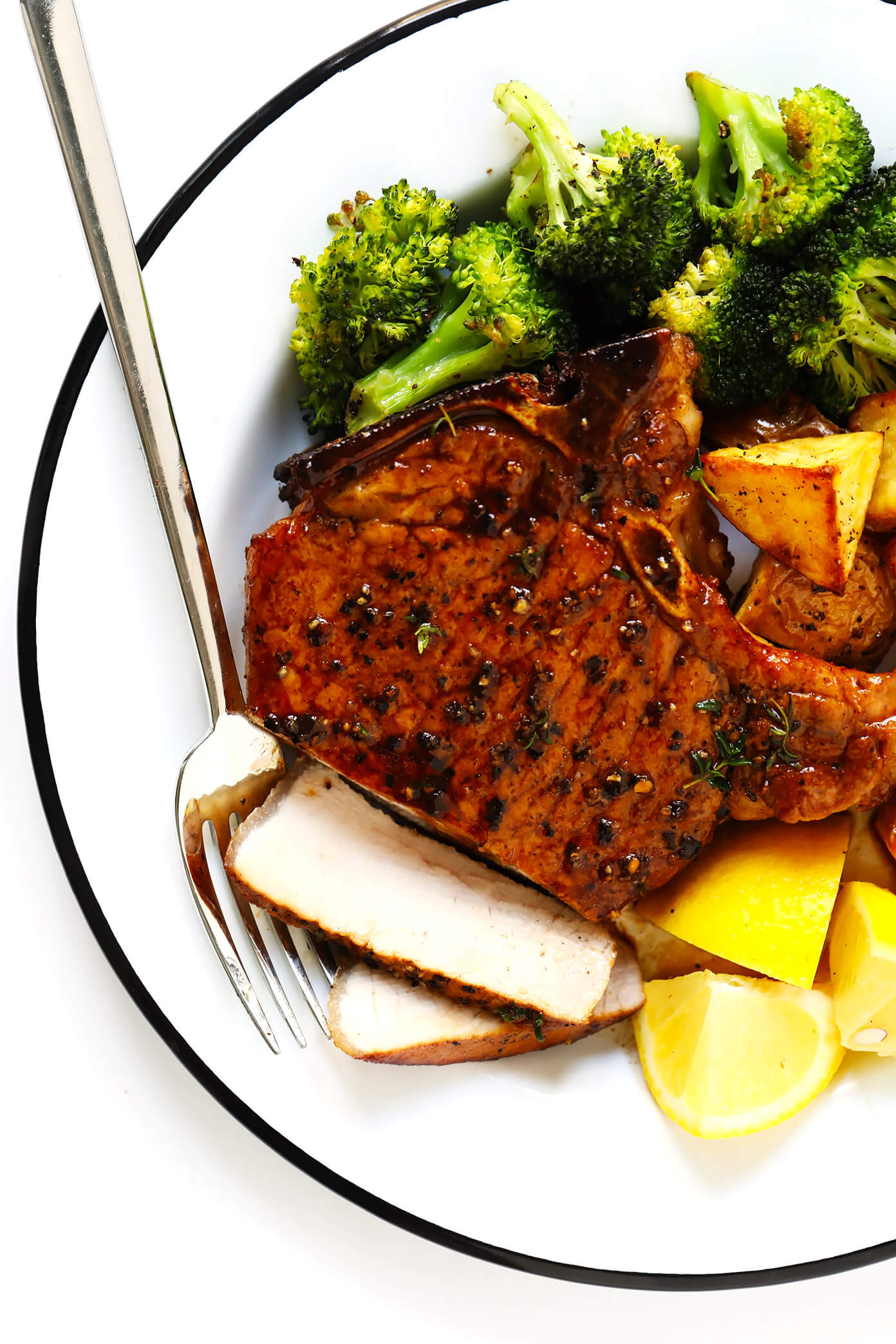 Next up in our back-to-the-basics series this week about how to bake proteins in the oven — my go-to method for how to make juicy, tender, flavorful oven baked pork chops.
(Pssst, this one's a bookmark-er!)
I don't know about you, but pork has always been the most challenging meat for me to cook perfectly in the oven.  When cooked properly, a nice thick pork chop can be an incredibly delicious, tender, juicy, and versatile cut of meat.  But when overcooked — which can happen in a matter of seconds — pork regrettably becomes the meal that you're going to wish was over, chop-chop.  Oof.  Nobody likes a dried out pork chop.
Here's the great news though — it's actually surprisingly easy to cook pork perfectly.  And since "the other white meat" happens to also be one of the most affordable and versatile and lean proteins at the store, it's definitely worth the effort to learn!  All you need is this simple basic method plus a few important tips.  I'll show you! (more…)