My all-time favorite oven baked chicken breasts recipe!  It never fails me, thanks to this simple 5-step method that is easy to make and customize with your favorite seasonings.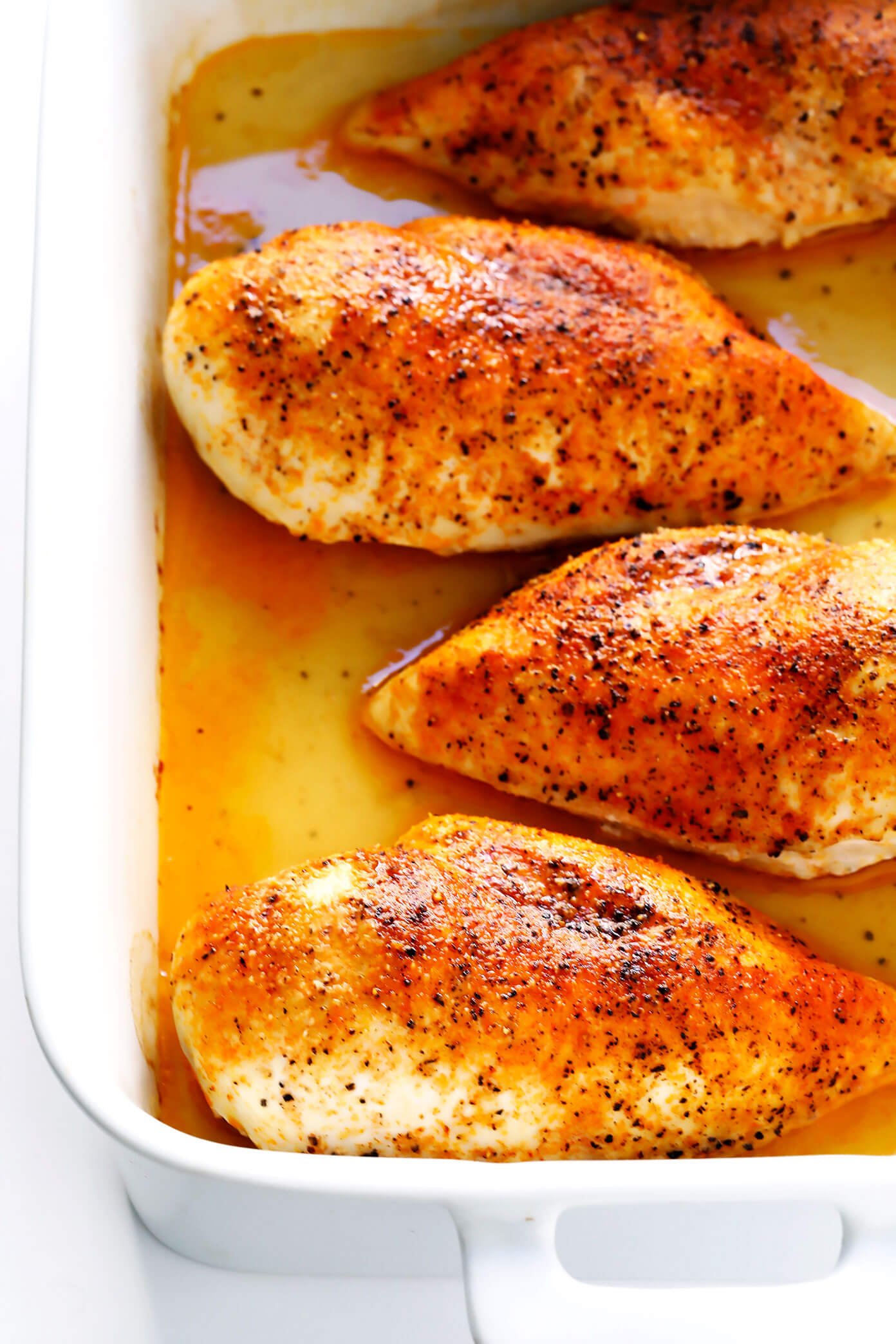 A few weeks ago on Insta, I asked if you all might be interested in a back-to-basics series about the best ways to bake proteins (i.e. chicken, pork, steak, seafood, tofu, etc.) in the oven.  And your answer?  A resounding yes please.  Tons of you had requests and questions about methods for cooking various proteins, plus more than a few tales to tell about proteins gone not-so-right over the years.  And oh boy, I hear ya.  My little kitchen has seen more than its share of overcooked steaks, completely dried out pork chops, salmon skin glued to pans, and not-so-crispy tofu over the years too.  Which are never fun, especially since proteins can be pricey and intended for special occasions.  But hey, it's all part of the adventure of learning how to cook.  And eventually, I've trial-and-errored my way to some basic methods for baking proteins that have become super-reliable, super-delicious staples in my kitchen.
So over the next two weeks, I thought we could work our way through each of them, beginning today with the #1 most requested protein here on Gimme Some Oven…
…chicken.
Specifically, boneless skinless chicken breasts.
Over the years, I've received countless requests for new chicken breast recipes, and many more for tips on how to bake chicken breasts in the oven.  Because anyone who worked with chicken breasts before know that they can be incredibly versatile, yet also incredibly finicky to work with, especially when baked in the oven.  Cook them the wrong way and you'll end up with a dry, rubbery, tough, and flavorless disaster.  But cooked the right way?!  We're talkin' juicy, tender, flavorful, perfectly baked chicken breasts that you will love.
The good news is that they're also totally easy to customize with your favorite seasonings or sauces.  And also, incredibly easy to make with my 5-step baked chicken breasts method.  Thousands of our readers have tried it over the years and reported back that this method was a game-changer with cooking chicken.  So if you have yet to give it a try, let's bake some chicken together!
(more…)