This Snickers Ice Cream Pie recipe is a 100% indulgent and irresistible dessert that is sure to be a crowd fave.  Feel free to use Snickers or whatever favorite candy bars you love.
avantis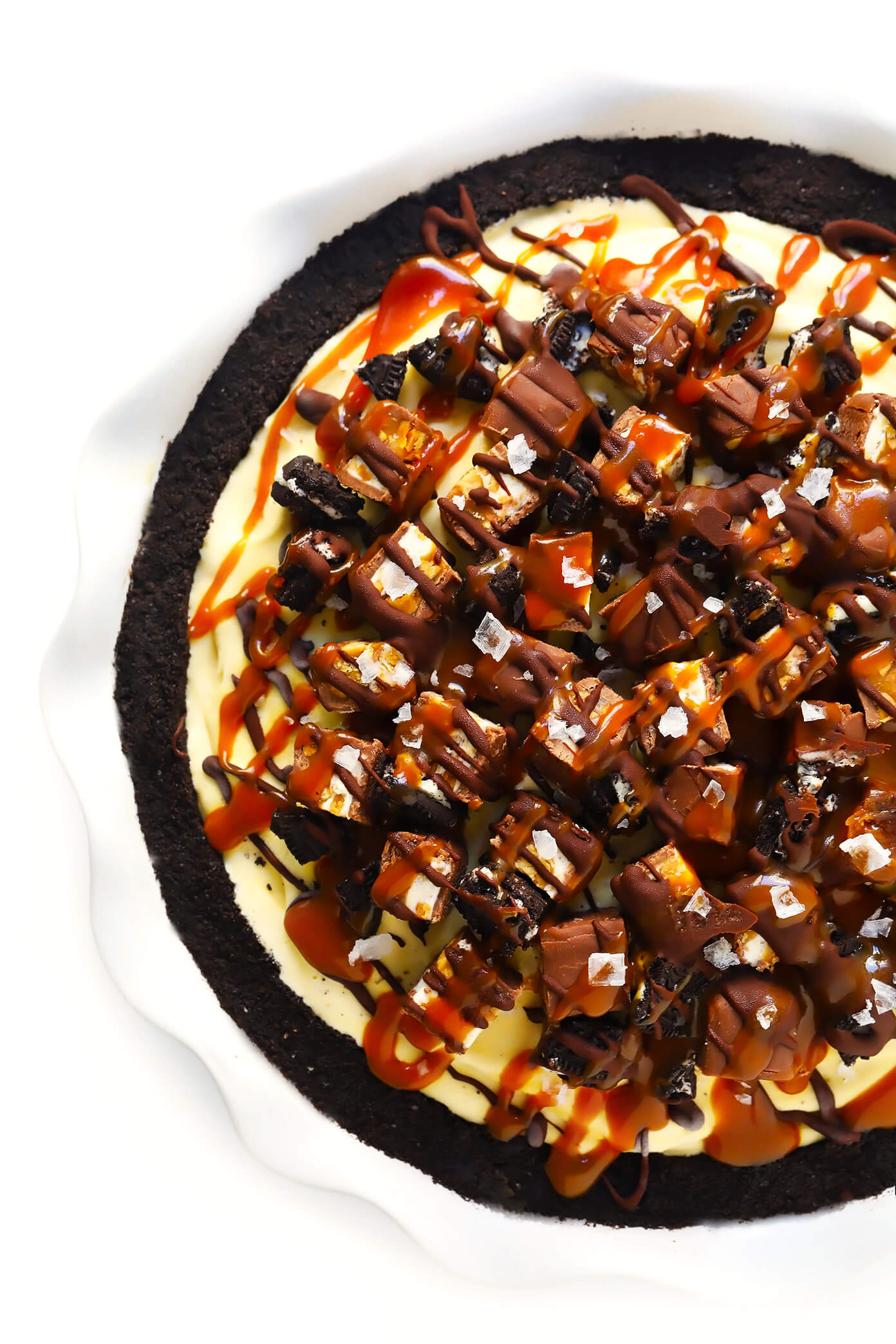 Expat craving alert.
We couldn't let our first summer abroad go by without making at least one decadent ice cream pie to celebrate.  And as you can see, we went all-out with every favorite American goodie that we could get our hands on here in Spain.  Then layered everything high into one scrumptious, summer-celebrating, show-stopping masterpiece that we humbly call…
…the Ultimate Snickers Ice Cream Cake. ♡
It's pretty much exactly what you think it is.  We're talkin' an Oreo crust (classic), chocolate and vanilla ice cream (double the fun), two layers of chopped up Oreos and Snickers (because 'Merica), a generous drizzle of caramel and chocolate sauce (pretty and delish), plus a sprinkle of flaked sea salt on top if you're feeling fancy.  And if you make it that far, I sure hope you're in for fancy.
Friends, this cake is roughly 0% healthy.  But I can assure you that it is fully 100% happy and nostalgic and delicious.  And when you're halfway around the world feeling a bit homesick — or hey, maybe spending Labor Day outside right in the heart of the USA this weekend — I can assure you that this one will hit the spot and taste just like home.
Let's do this. (more…)