Learn how to cut a mango with this quick 1-minute video tutorial.  Plus, tips for how to select and store fresh mangos, and my favorite recipes to make with them.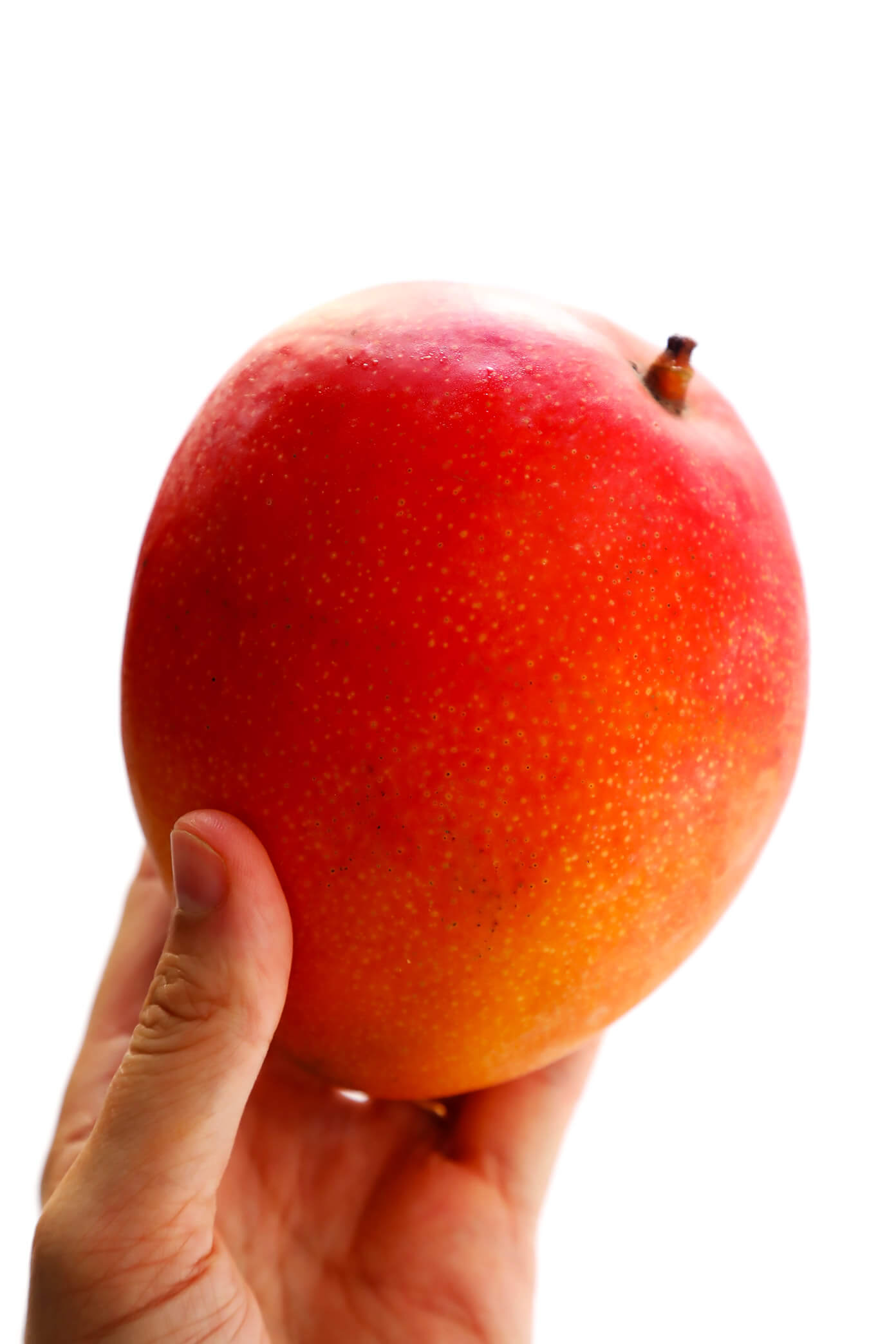 Hey friends!  I'm back with a How-To Tuesday video tutorial today on one of the most delicious subjects I know — how to cut a mango.
Ever since I spent a summer back in high school living in the "City of Mangoes" in Alajuela, Costa Rica — where countless mango trees lined the streets and graced our tables each day for breakfast, lunch and dinner — mangoes sealed the deal as my all-time favorite fruit.  And any chance I spy a ripe one at the market nowadays, you'd better believe it goes in my cart.
I love them in salsa, I love them in smoothies, I love them in curry, spring rolls, salads, cakes, parfaits, sorbets — you name it, I have yet to meet a mango dish I don't love.  Still, my favorite way to enjoy a mango will forever be just plain — nice and ripe and juicy, freshly diced in a bowl with a fork, maybe with a sprinkle of Tajin on top if I'm feelin' it.  In my book, there's nothing better.  ♡
That said, figuring out how to dice these slippery little guys can be a bit treacherous if not done properly.  (Speaking from experience, right here!)  So to save all of our precious fingers, here's a quick video for how to cut a mango safely.  Plus, all of my best tips for how to store and select the perfect one.