Peach Salsa is an easy summer snack that can be made in minutes. Serve the salsa with chips or use the salsa as a topping for tacos, grilled chicken, fish, or pork. This salsa recipe is a summer favorite!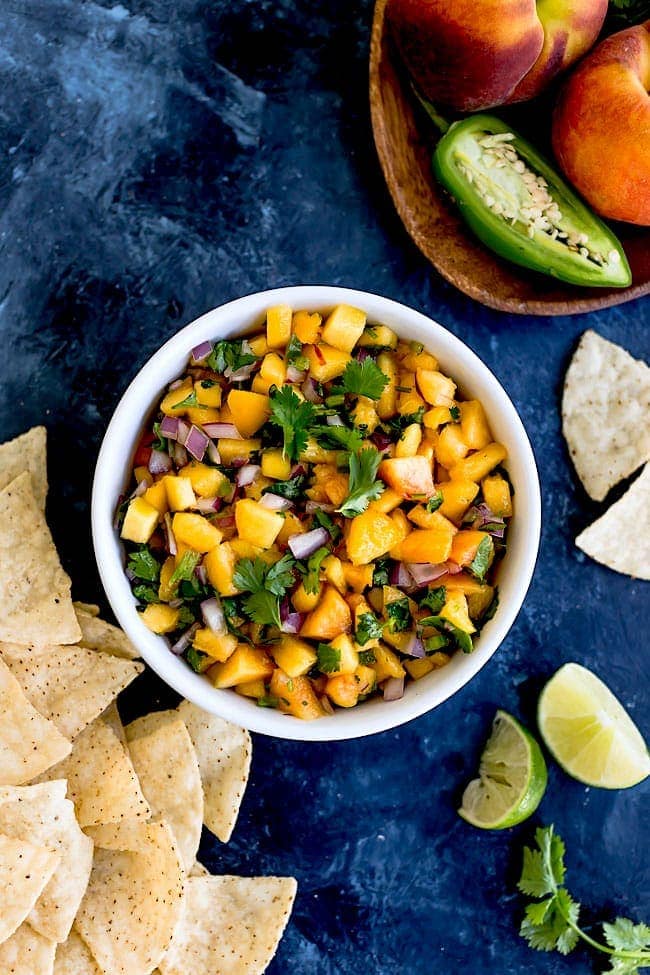 Summer Peaches are the BEST!
Peach season is my favorite because Utah has the BEST peaches. I look forward to peach season every year because we buy boxes of peaches from the farmers market. We eat as many as we can and let the juice drip down our faces…and then we get to work. We make all the peach recipes we can before they go bad. One of my favorite easy peach recipes is Peach Salsa! This fruity salsa is so fresh and delicious and the perfect snack for a summer day.