This Baked Sweet Potato Fries recipe is legit-crispy, easy to make, perfectly seasoned, and guaranteed to disappear pretty much…immediately.  🙂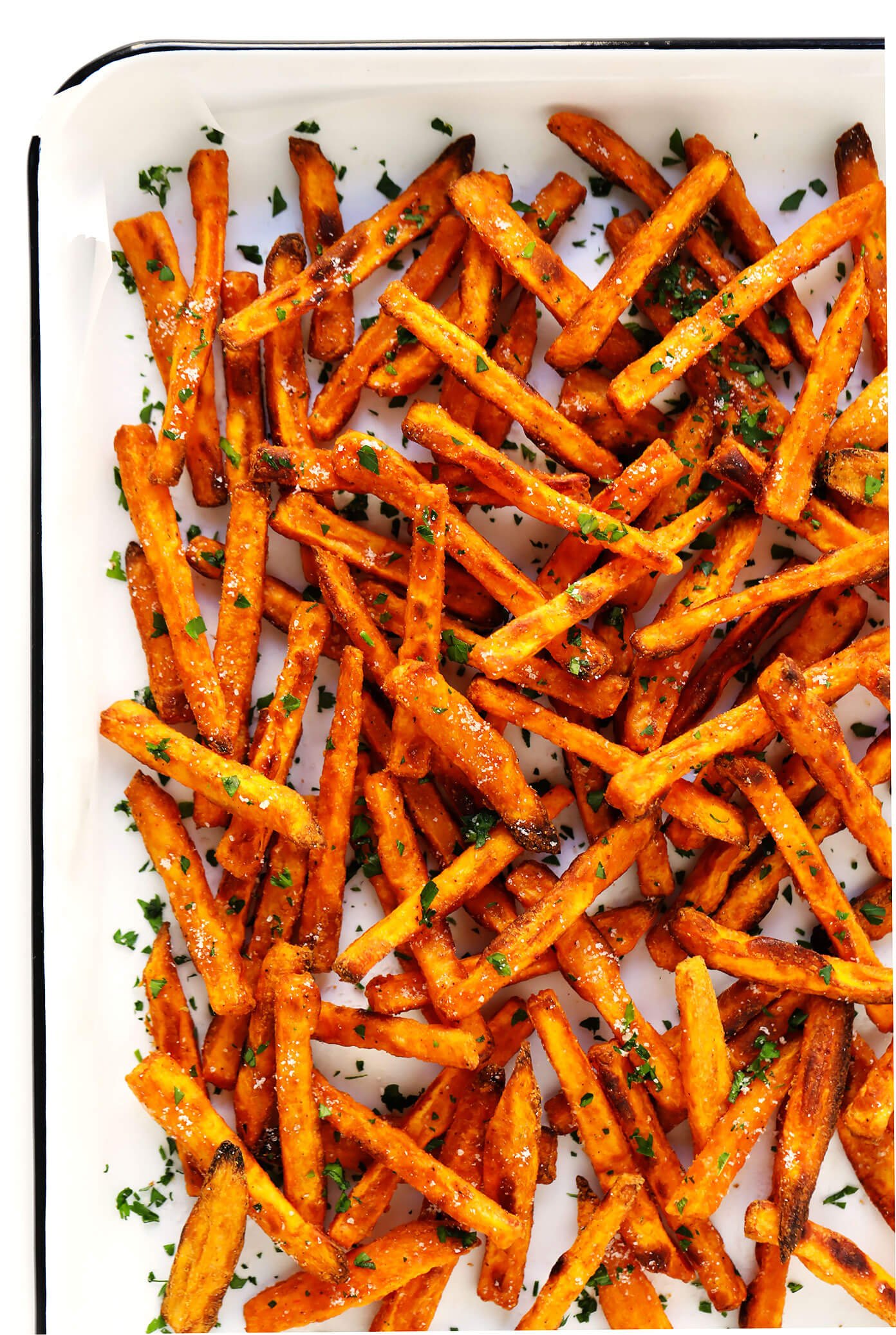 Craving some ultra-crispy baked sweet potato fries to go with those ultra-crispy chicken nuggets we talked about on Monday?
I've been experimenting with a variety of different methods for making homemade sweet potato fries all month, and I now feel like I can confidently stand by my title here — guys, this baked sweet potato fries recipe really is the best!
First off, they are legit crispy.  As in, there's not a soggy fry in sight here even though they're baked instead of fried, thanks to a few easy tricks.  Second, they have a light garlicky seasoning, which achieves that irresistible salty-sweet-salty-sweet balance that'll keep you reaching back for more.  Third, they're naturally gluten-free and vegetarian and vegan, yay.  But mainly?!  They are totally do-able in your very own kitchen, which is great new for sweet potato fry lovers everywhere.
Let's make a batch! (more…)