An all-star collection of vegetarian dinner recipes that are easy to make, totally reliable, and mega-delicious!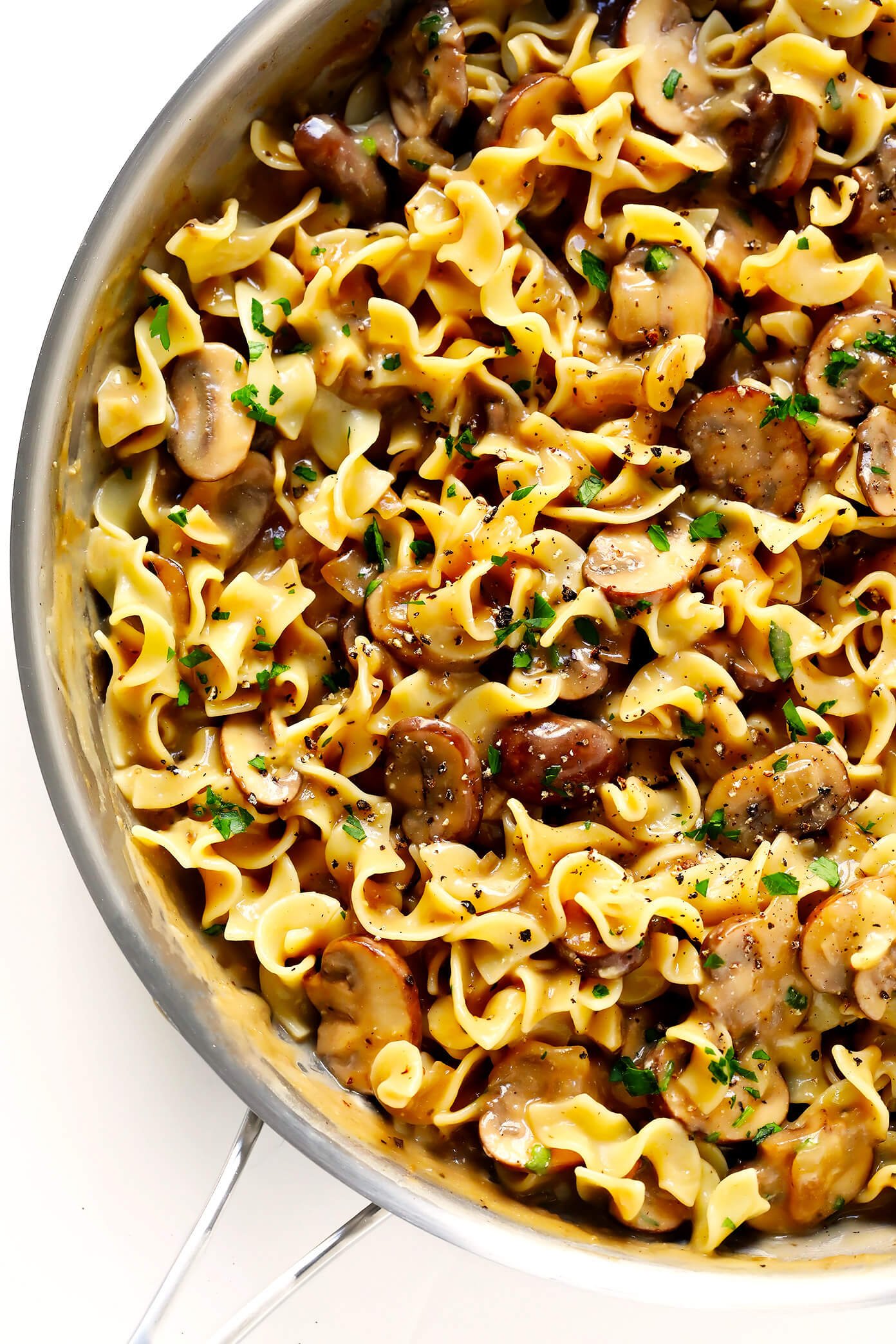 Looking for some fresh, feel-good, easy dinner ideas lately?  And to be more specific, maybe some easy vegetarian dinner ideas?!  That your loved ones will actually, truly, look-forward-to, go-back-for-seconds, not-even-miss-the-meat, request-again-and-again love?!?
I've totally gotcha covered today. ♡
Meet…this crazy-delicious collection of the most popular vegetarian recipes here on Gimme Some Oven.  It's full of go-to easy dinner recipes that are perfect for busy weeknights now that kids are heading back to school.  Or, if you're working on your meal planning game, perfect for prepping ahead of time for busy weeks ahead.  (Plus many are freezer-friendly too!)
From some of my favorite vegetarian soup recipes, to simple pastas and noodles galore, to meatless enchiladas and tacos, to my favorite breakfast-for-dinner migas, to the most comforting vegetarian pot roast I know…this list of easy vegetarian recipes is full of winner winner dinner ideas that are perfect if you're trying to eat less meat, or are already enjoying a plant-based diet on the regular.  And true to Gimme Some Oven style, these dinner recipes all totally easy, totally reliable, and totally do-able.  And of course, totally delicious.
Let's get to cookin'!