Easy Kettle Corn – our all-time favorite homemade kettle corn! Learn how to make kettle corn that is great for movie night, game day, or snack time!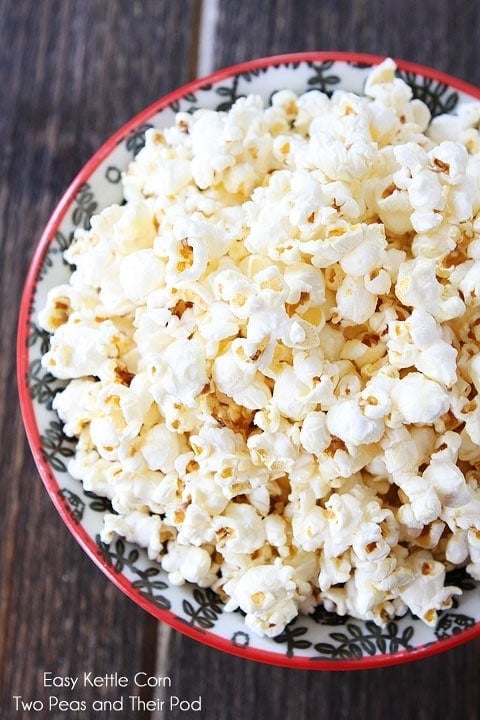 Homemade Kettle Corn
I love watching movies, but I don't like going to the theater. It's always cold, the chairs are uncomfortable, and it's expensive. I would rather watch a movie at home where I can sprawl out on the couch with my cozy blanket and eat a big bowl of homemade Kettle Corn.
You can't watch a movie without popcorn and Josh makes the BEST Kettle Corn. I request it every time we turn on a flick. I start the previews while Josh makes a batch of his famous Easy Kettle Corn.
And if you are a fan of the kettle corn you smell at fairs, farmers markets or sporting events, you are in for a real treat because it is SO easy to make at home. You are going to LOVE this kettle corn recipe!