This Blueberry Crumble Bars recipe is quick and easy to make, and filled with the most irresistible sweet blueberry filling.  Perfect for fresh berries in the summertime, or frozen berries year-round.
After six months of hosting back-to-back visitors here in our flat in Barcelona, we just picked up our final set of visitors for the season at the airport yesterday — my aunt, uncle and cousins from Kansas.
They came over to Europe to visit my cousin, Michael, who was studying abroad in Paris this summer.  And after a whirlwind trip in France, flew down yesterday to Barcelona to conclude their trip in Spain, where we've already had a fun time introducing them to Gaudí and vermouth and tapas galore.  And since they've been eating out non-stop the past few weeks, we figured they might be ready for an easy night in.  So tonight, Barc and I are planning to prepare a big cheeseboard with our favorite Spanish cheeses, hams, nuts, olives, breads, jams and paraguayos (would you guys like a post on that sometime?), an enormous salad (to balance out all of those carby tapas we've been eating), a tasting of our favorite vermouths (because, Spain).  And for dessert — these blueberry crumble bars.  Because, summer. ♡
As some of you have seen on Instagram, I've been tinkering around this week with recipes for how to make the perfect blueberry bars.  And after many berrylicious batches, I've settled on a recipe that Barclay and I both love.  It's made with a buttery oatmeal crisp, which is pressed into a bar on the bottom layer and crumbled on top.  It's filled with a luscious blueberry filling, made with fresh blueberries this time of year (or frozen year-round).  It's mostly just sweetened with berries, instead of cups and cups of extra sugar.  And it is absolutely delightful.
Just the right thing for a simple, cozy, summertime meal around the table with family, if I do say so myself.  And, if an extra scoop of ice cream happens to appear in the serving bowls tonight too, I wouldn't complain about that either.  😉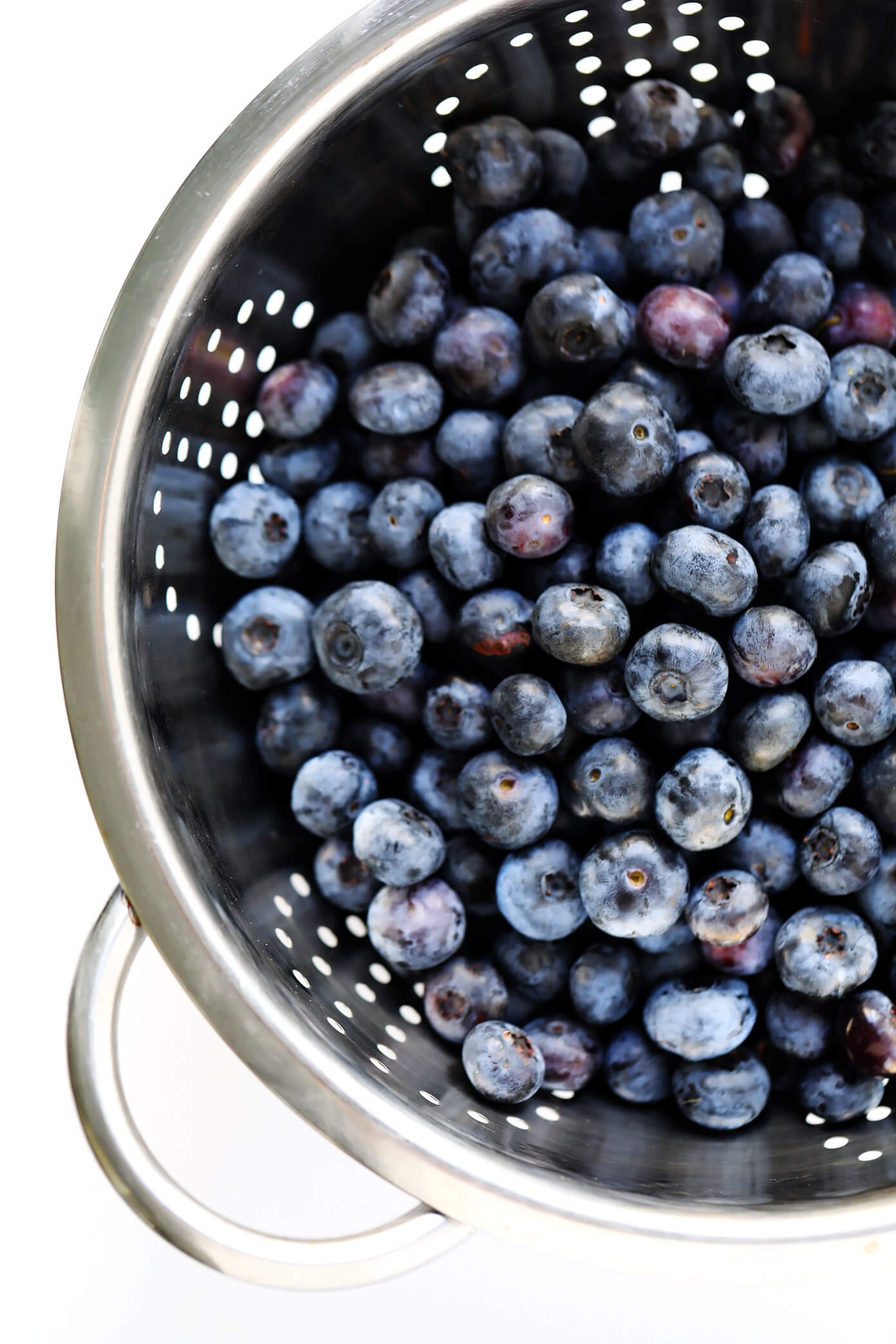 (more…)