This moist Chocolate Zucchini Cake with Chocolate frosting is easy to make and a family favorite dessert! You will never know there is zucchini in this chocolate cake because it is SO good!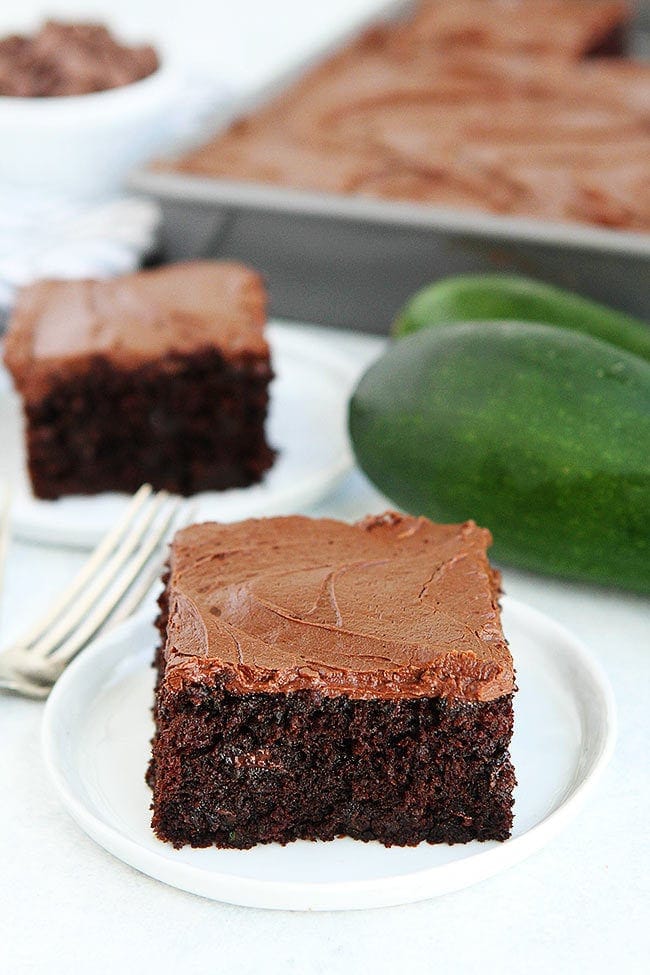 Chocolate Zucchini Cake? YES!
You guys are obsessed with my Chocolate Zucchini Bread and that makes me SO happy! I am so glad you like it as much as we do. I love seeing all of your comments, messages, emails, and photos about the bread. It has been such a hit! Yay!
Some of you have asked me to make a chocolate zucchini cake and I am always happy to make your recipe requests, especially when chocolate is involved. And some of you might be thinking zucchini doesn't belong in chocolate cake, but I am here to tell you IT DOES! Over the weekend, I used our freshly picked garden zucchini to make a chocolate zucchini cake and I have to say thanks to all of you for requesting this recipe because I really enjoyed eating the cake. It is SO SO good! If you like our chocolate zucchini bread recipe you will LOVE this chocolate zucchini cake too!