Summer Caprese Salad made with tomatoes, peaches, cucumber, fresh mozzarella cheese, red onion, basil, and a simple balsamic glaze. This unexpected easy summer Caprese salad is the BEST!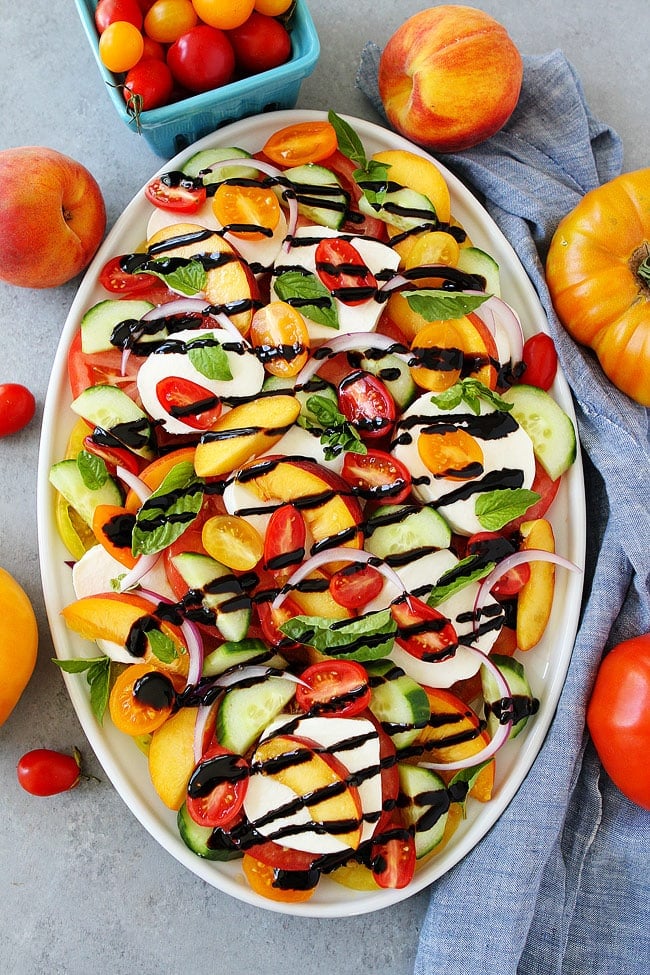 Caprese Salad
It isn't summer until you've enjoyed a Caprese Salad. Who's with me? Caprese Salad is a summer MUST!
Traditionally, Caprese Salad is a simple Italian salad made with sliced fresh mozzarella cheese, tomatoes, basil, olive oil and/or balsamic. I love a good classic Caprese Salad, but you know me, I am all about mixing things up. Remember our Caprese Garlic Bread, Caprese Avocado Toast, and Caprese Sandwich?
I recently made an epic Summer Caprese Salad that has all of my summer favorites. It takes the traditional Caprese salad to a whole new level and it only takes 15 minutes to make! This easy caprese salad is a summer MUST!